Penthouse Suite 7 | Sedona Vacation Rental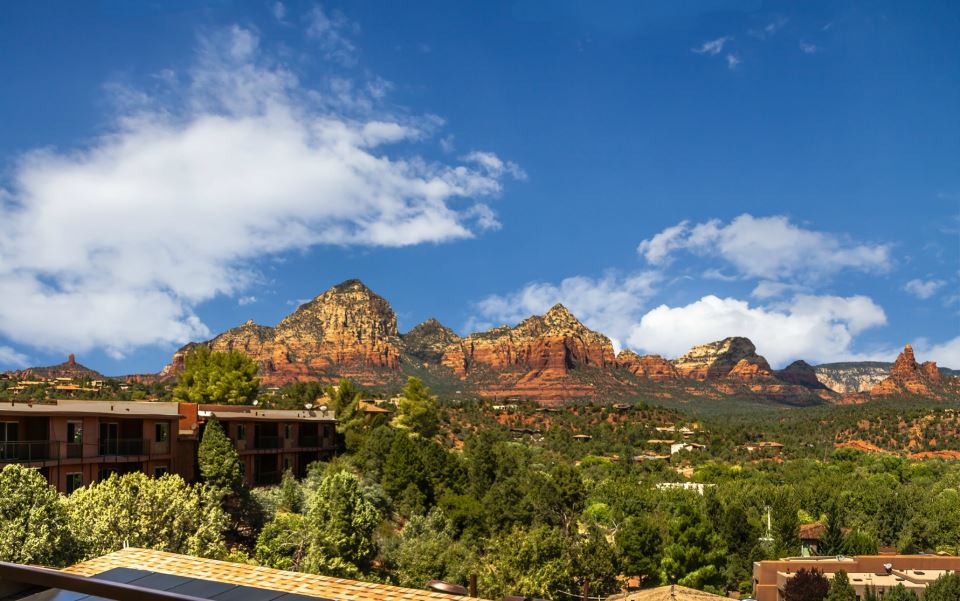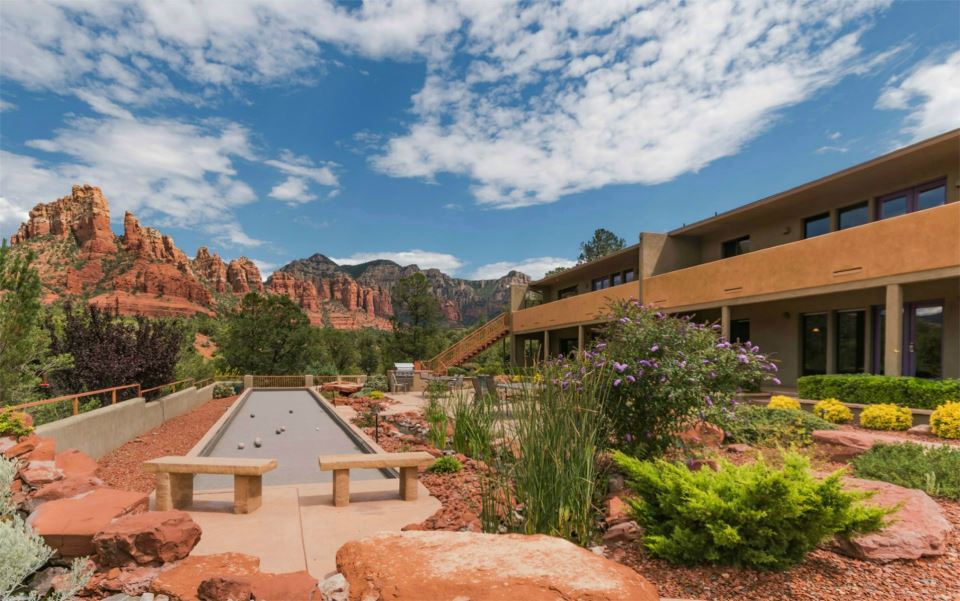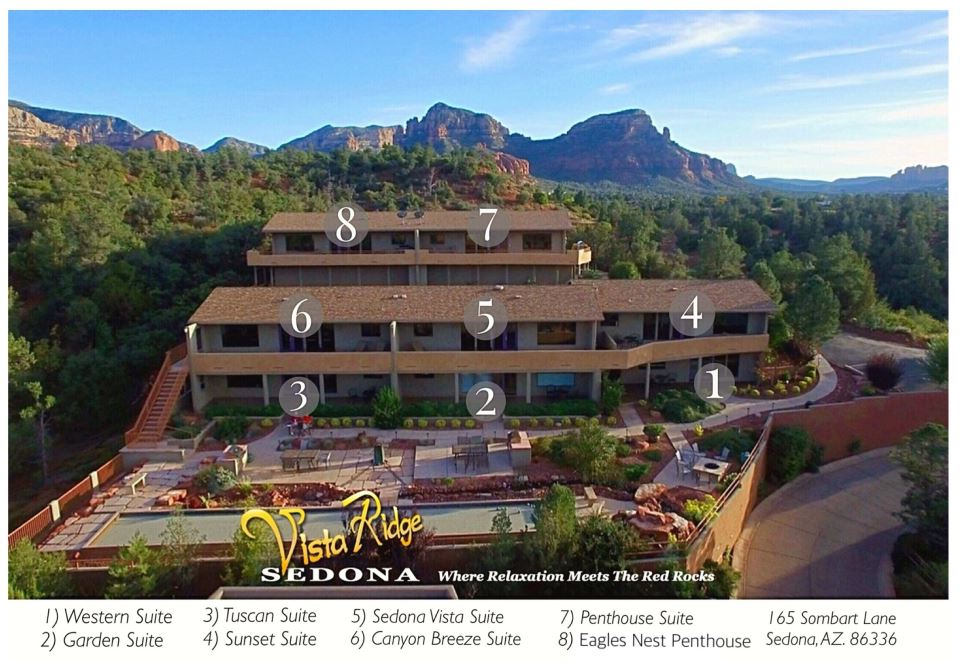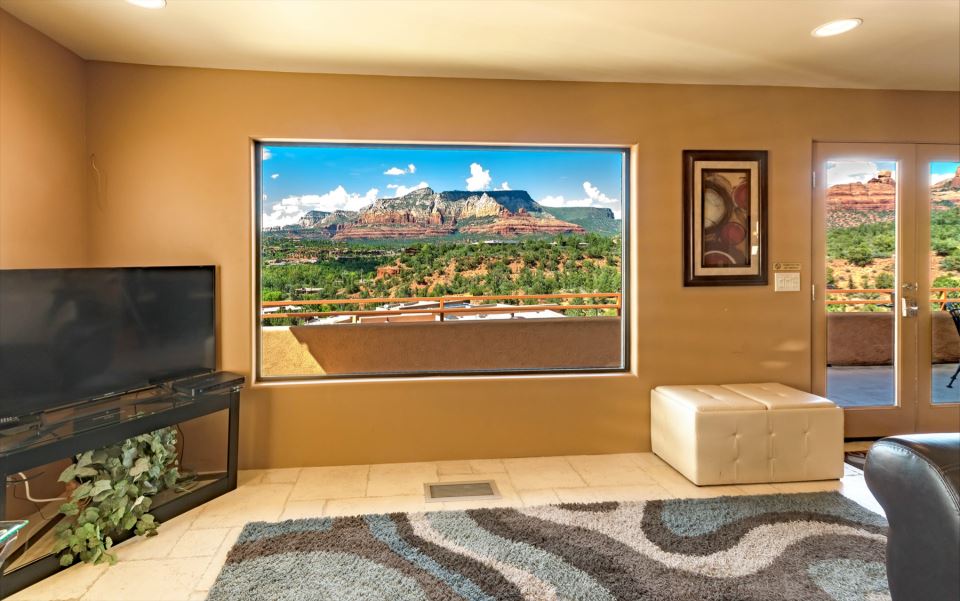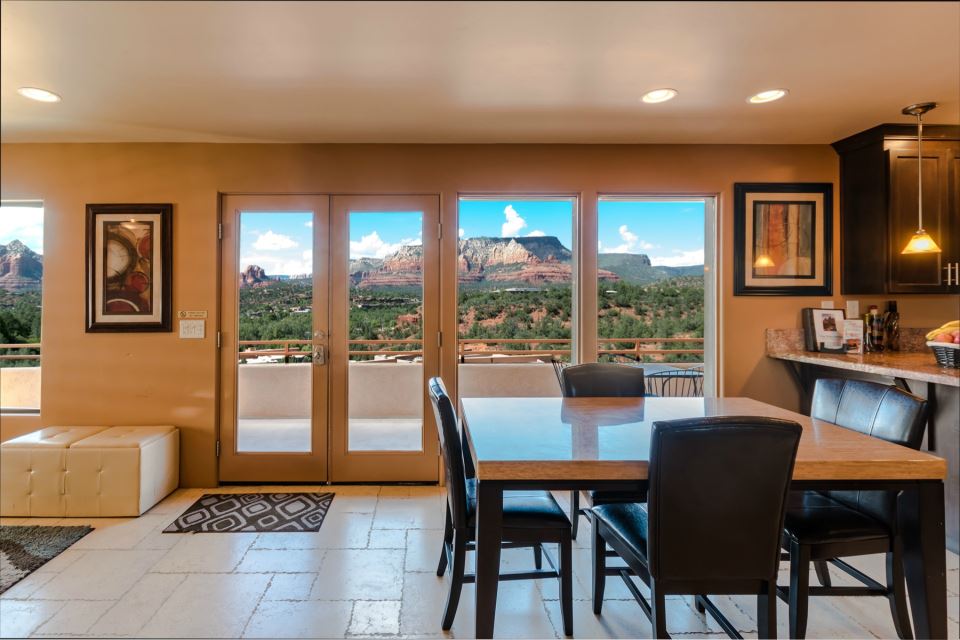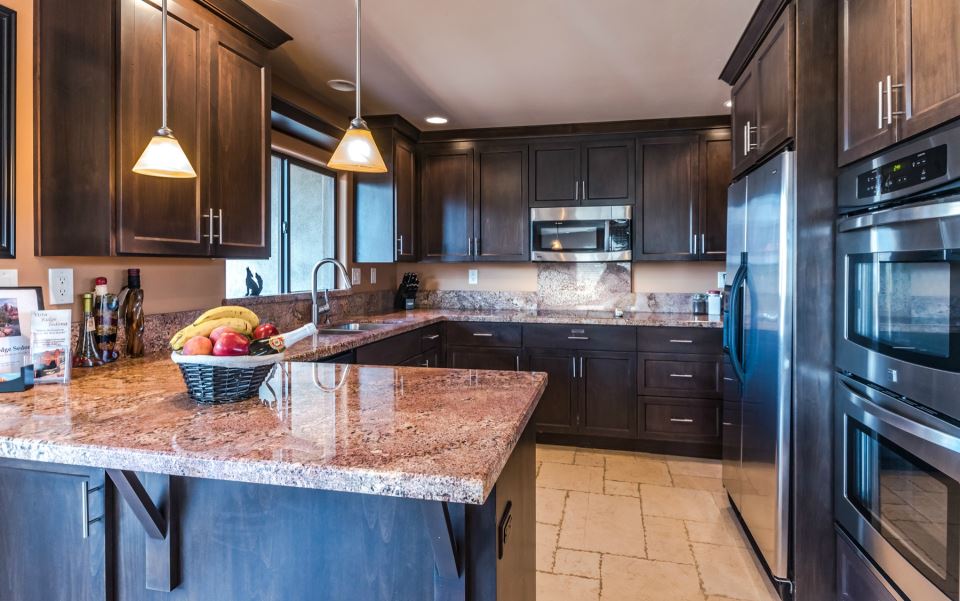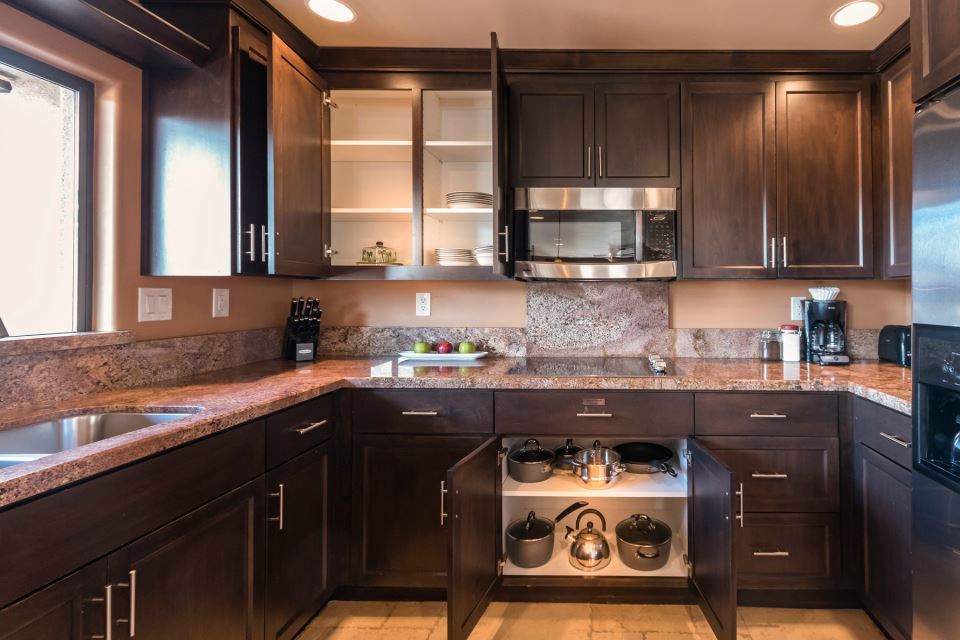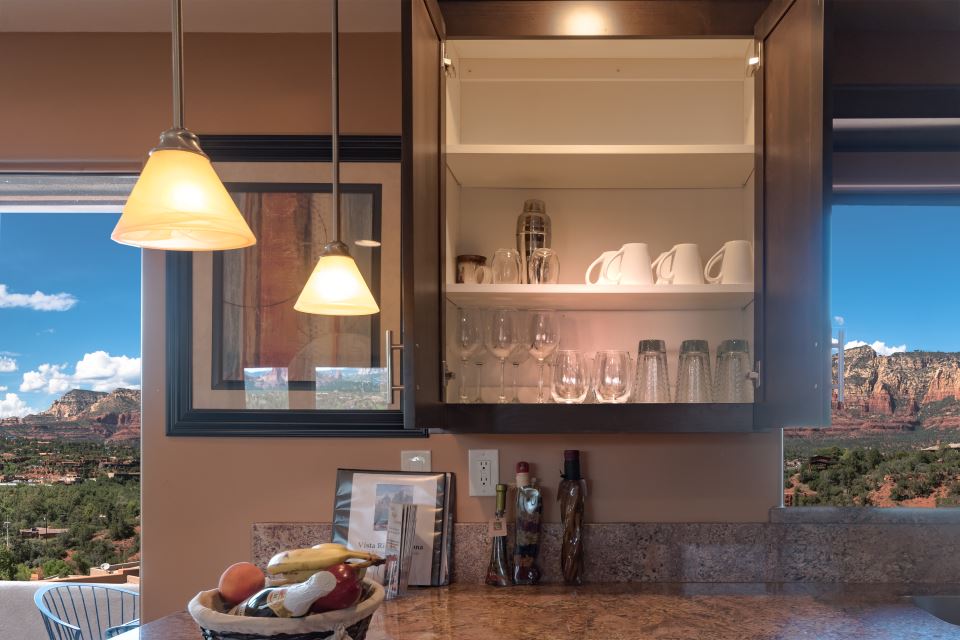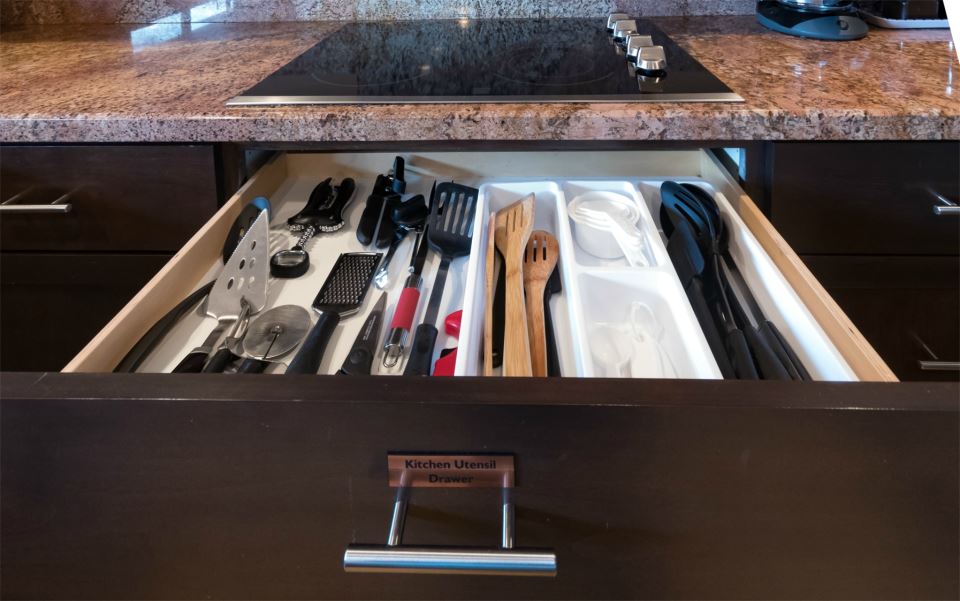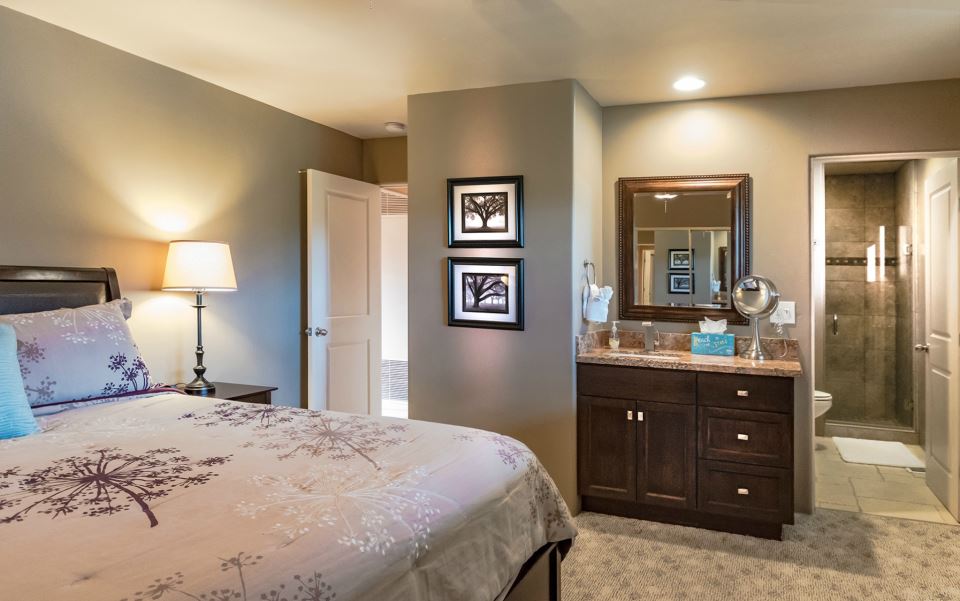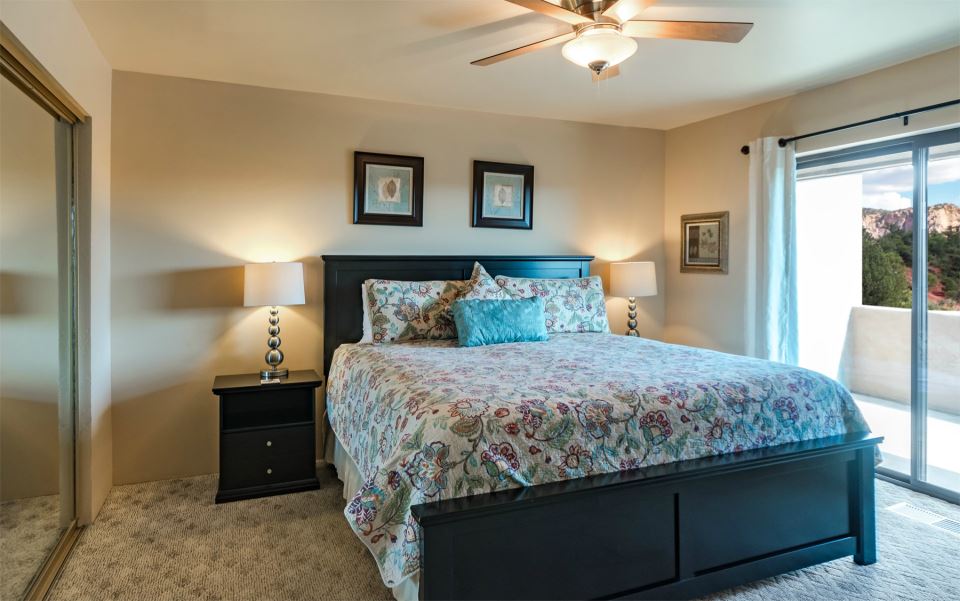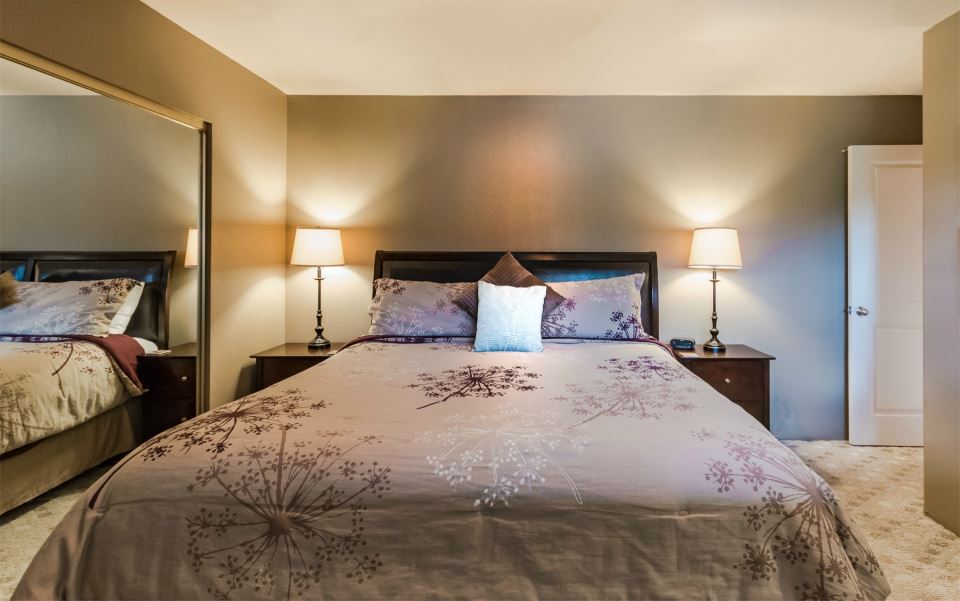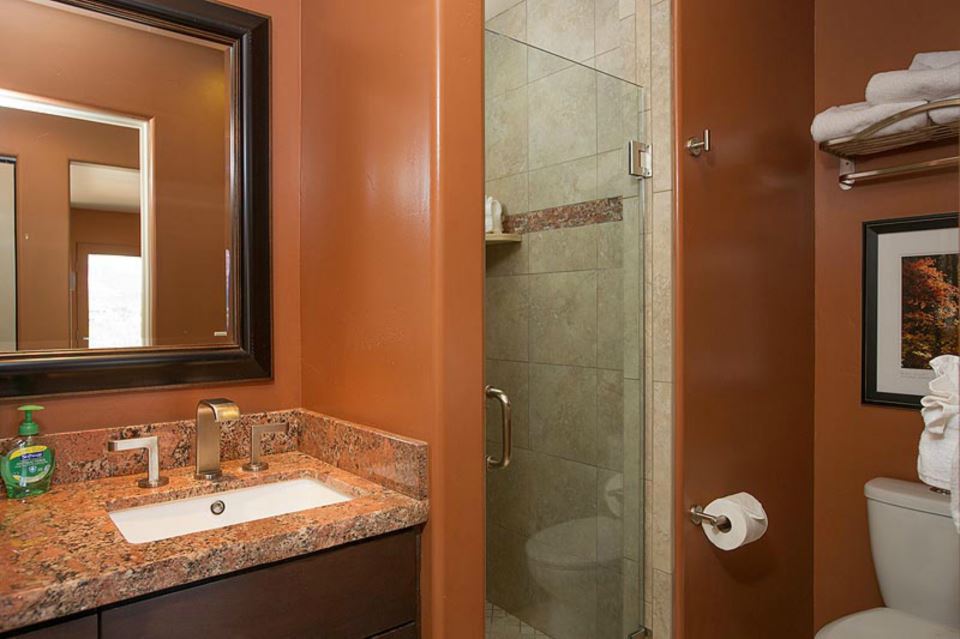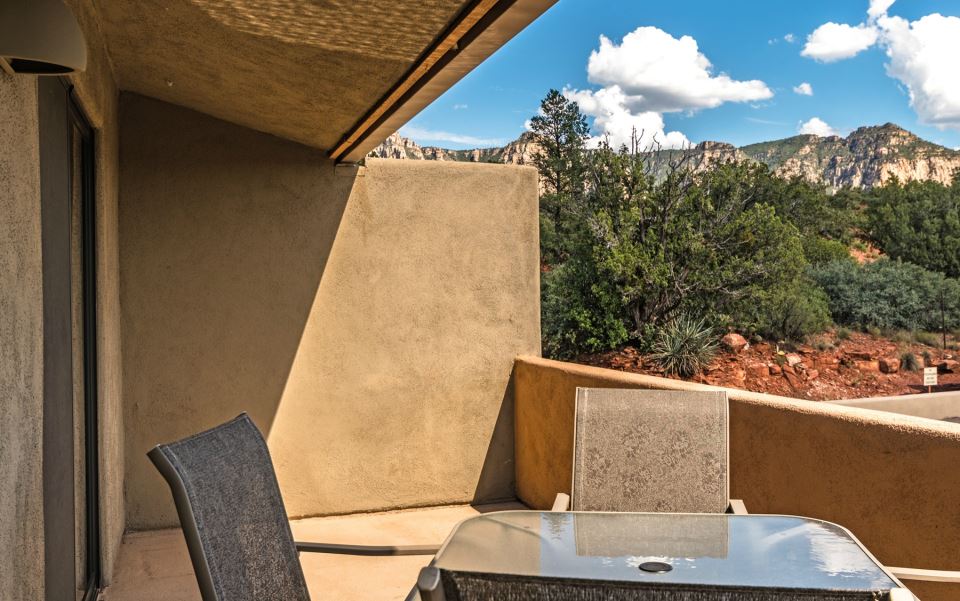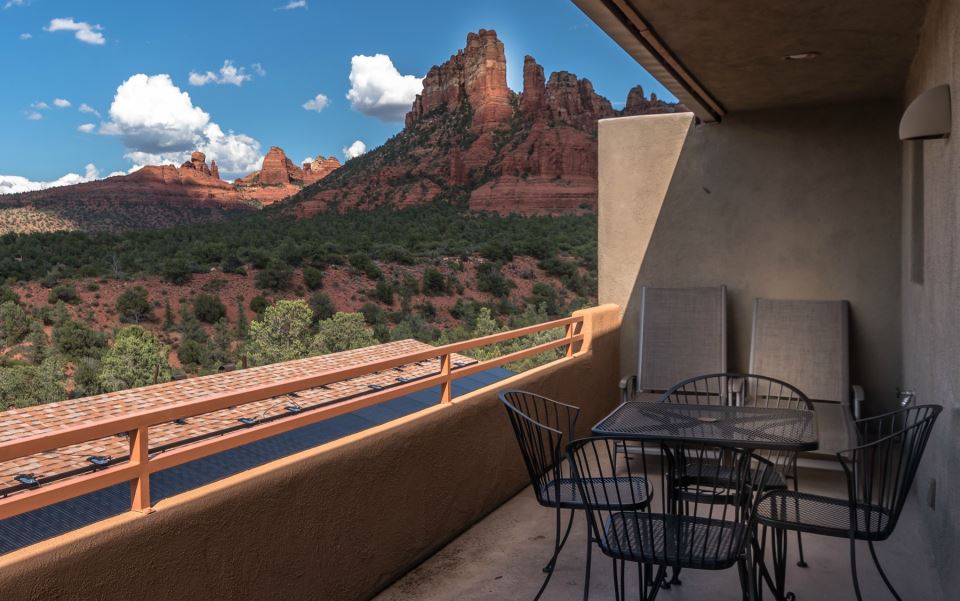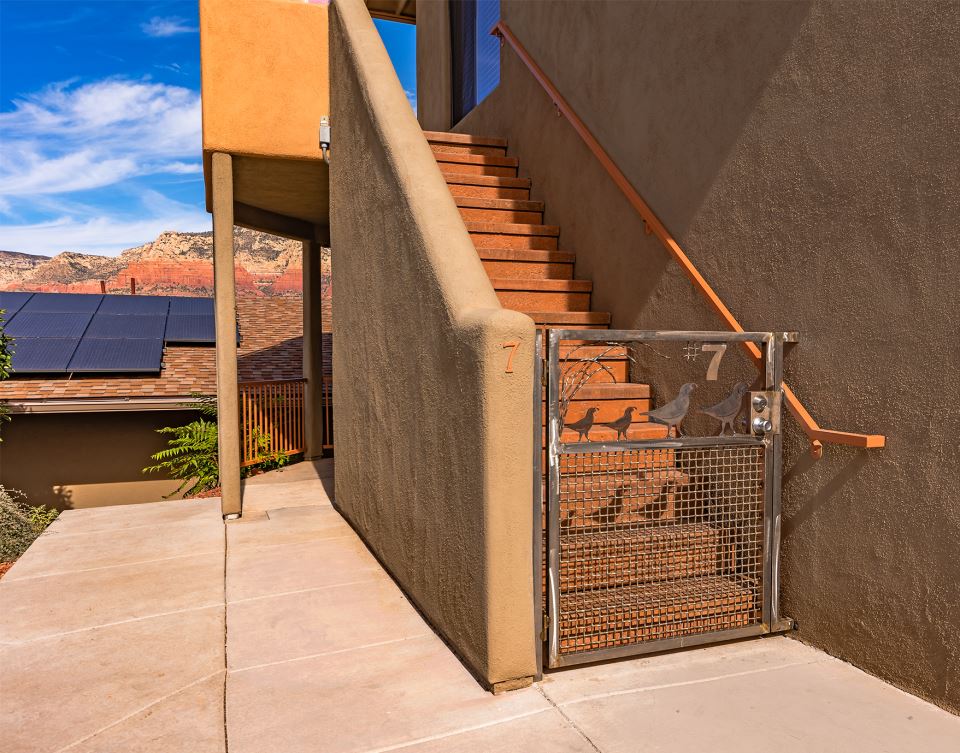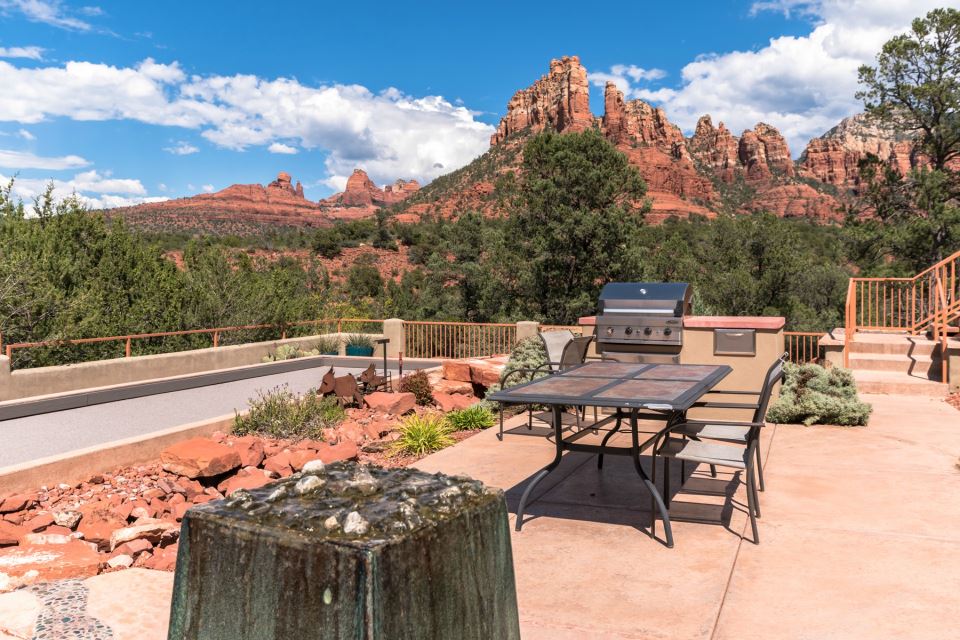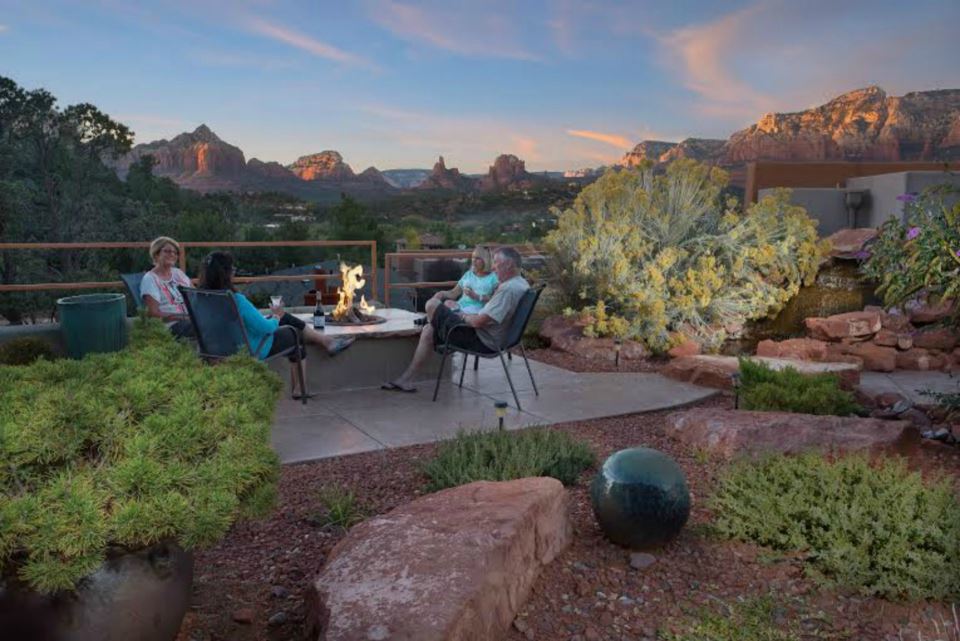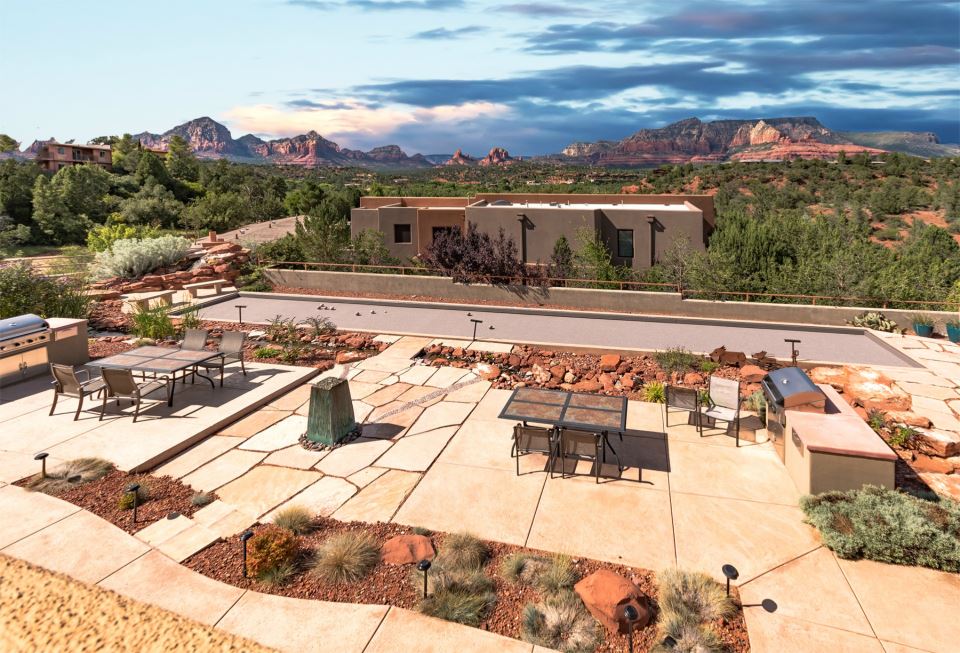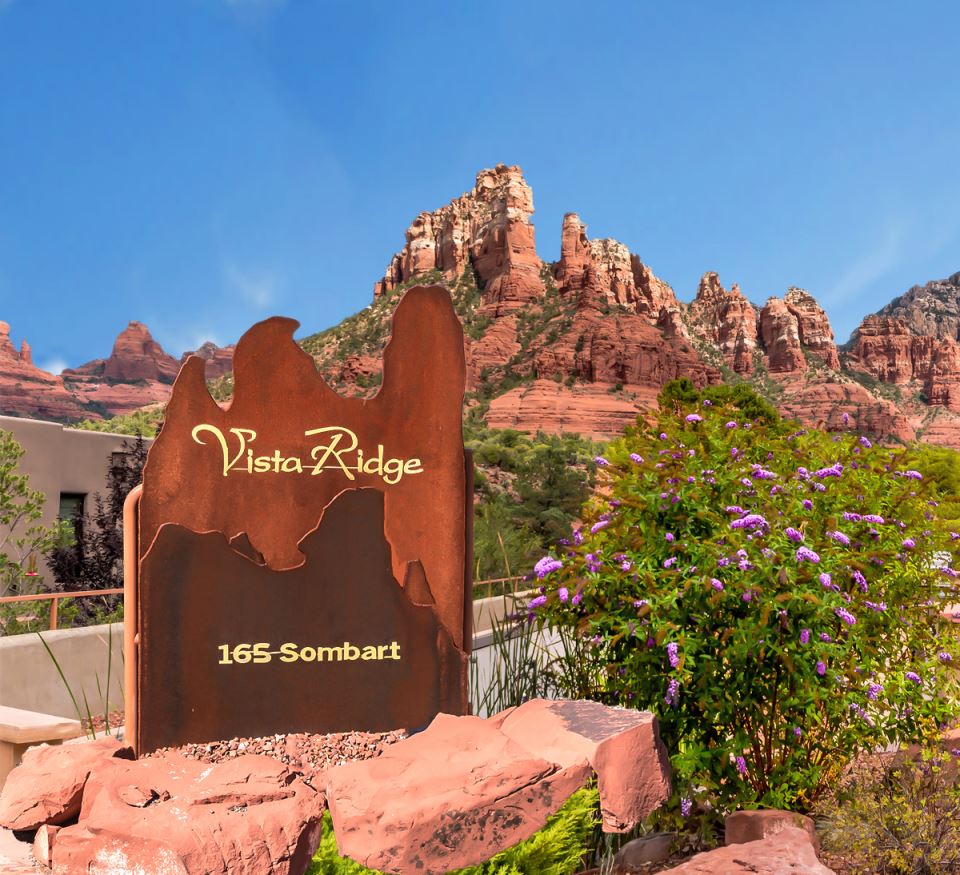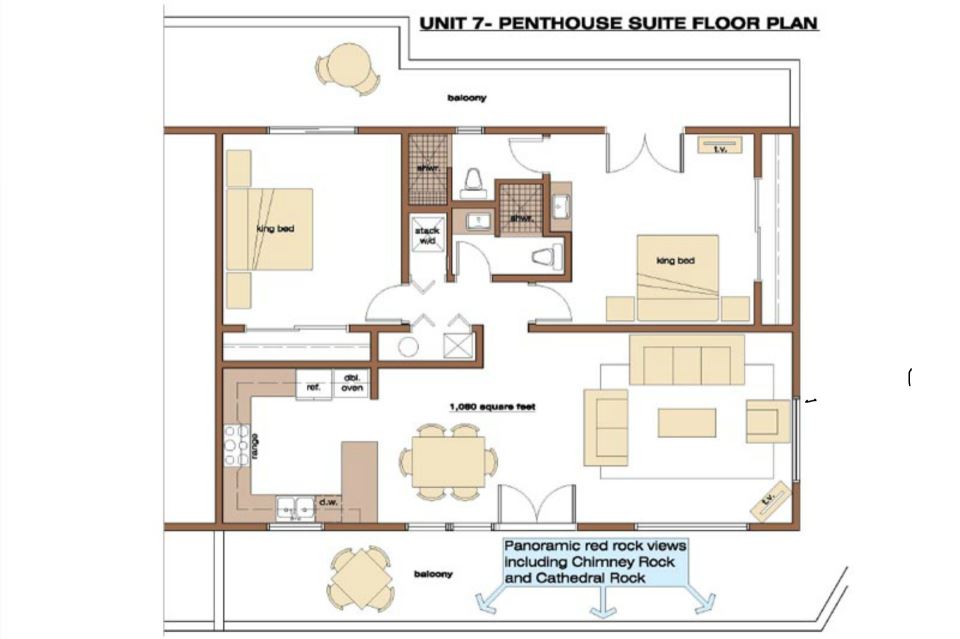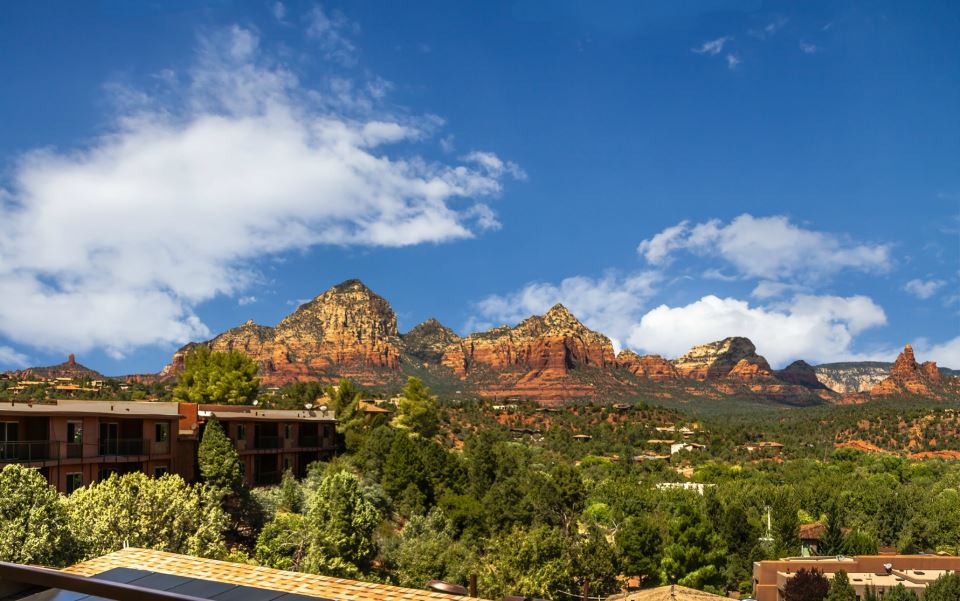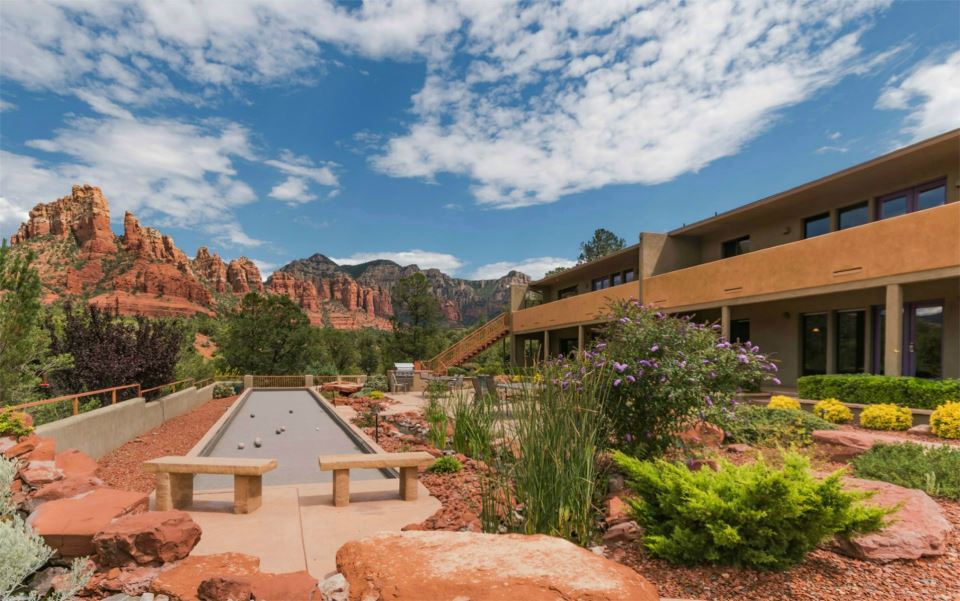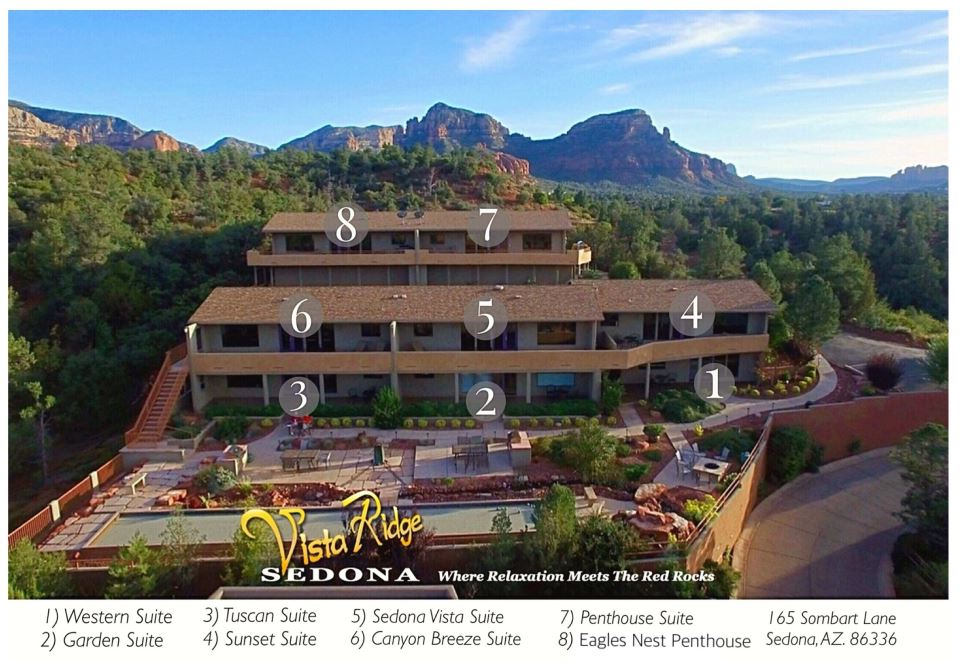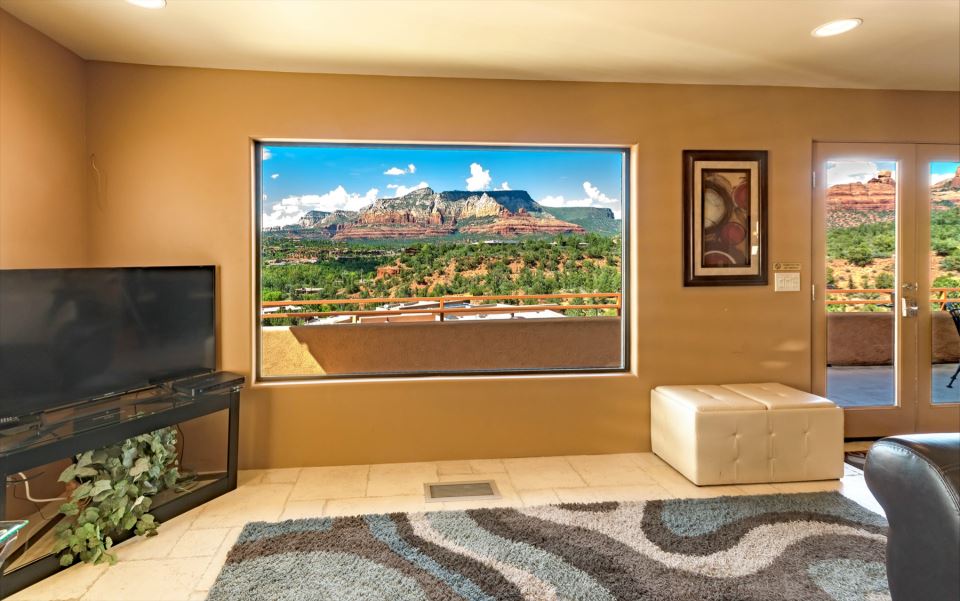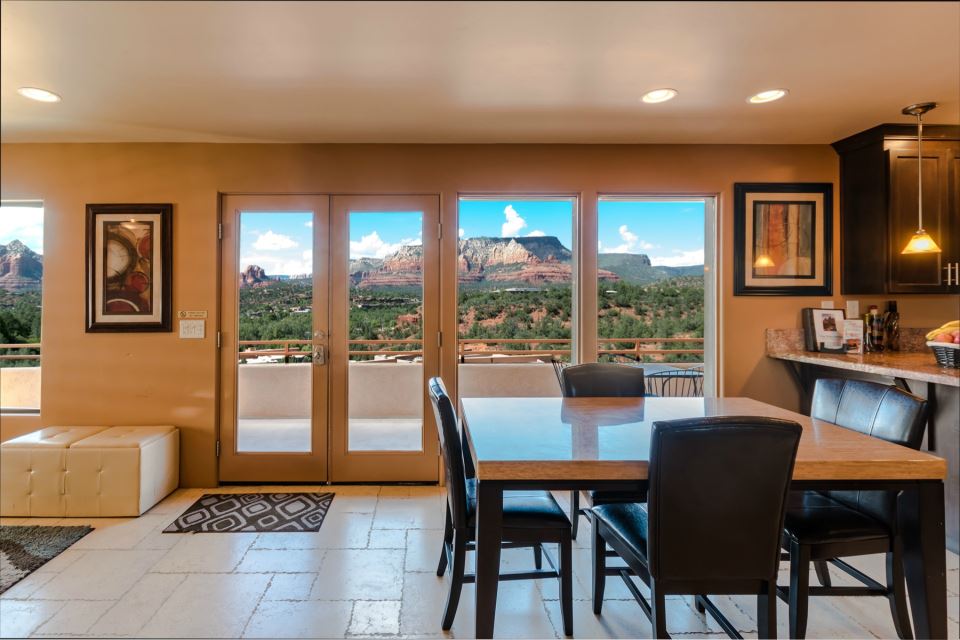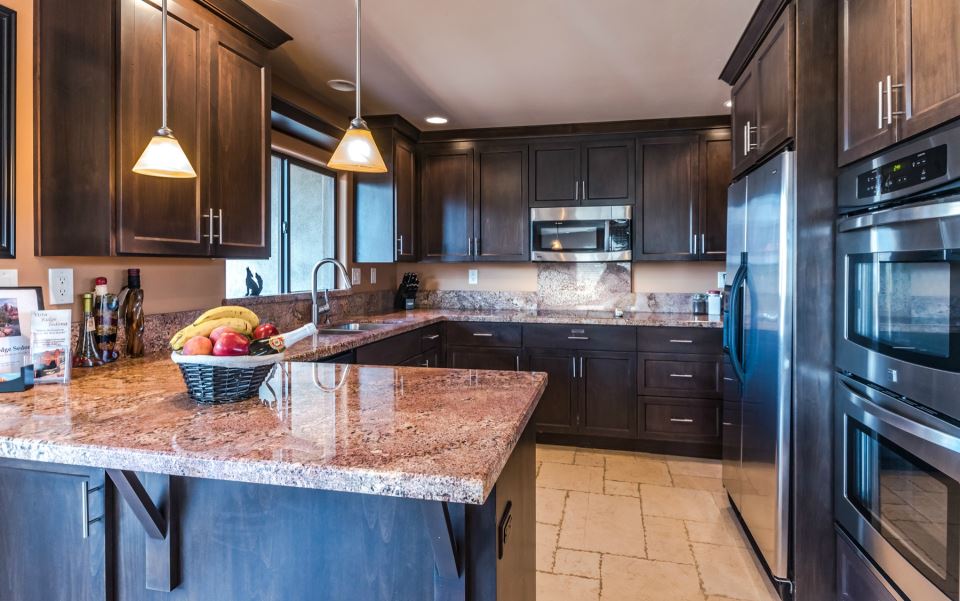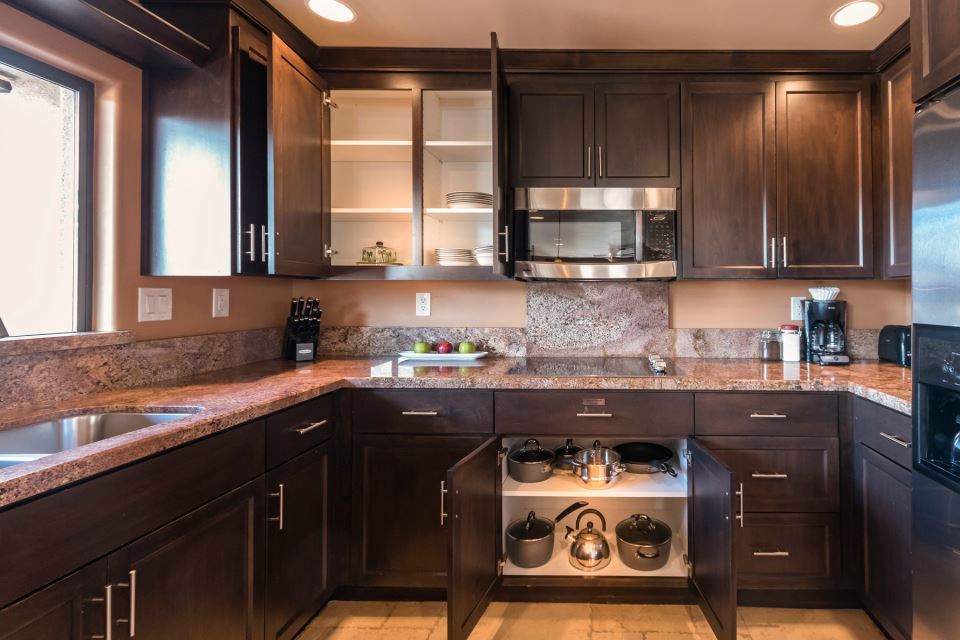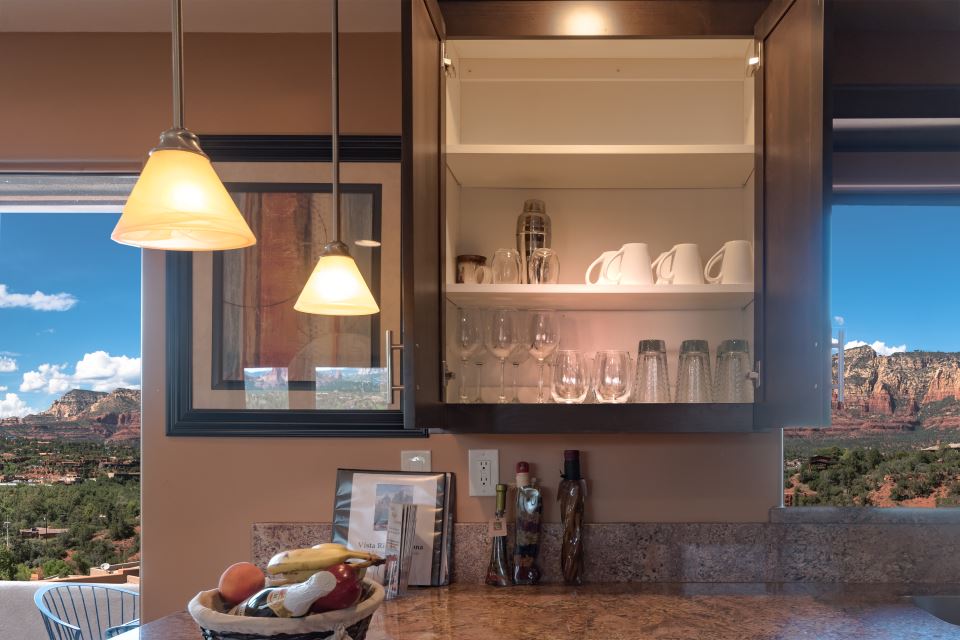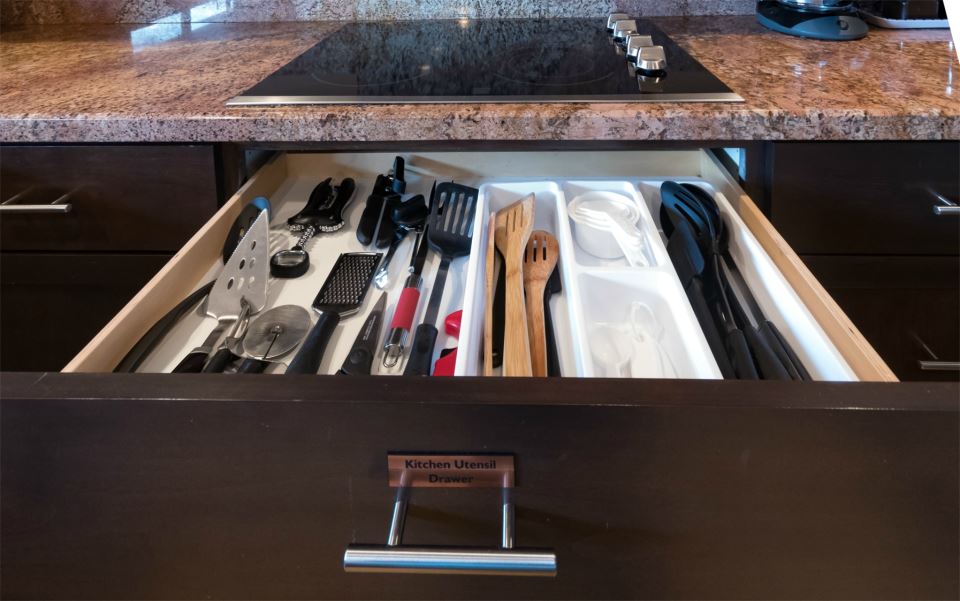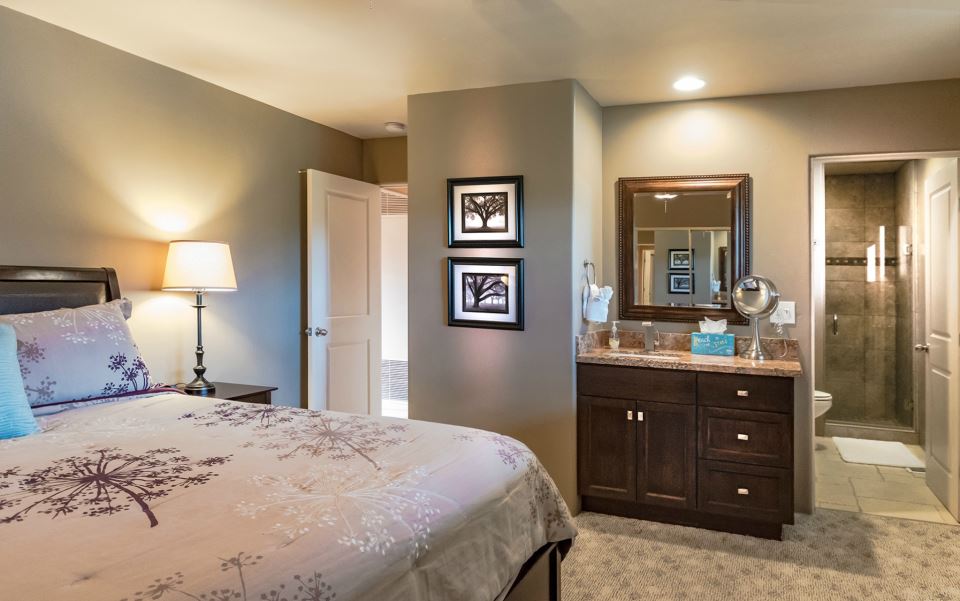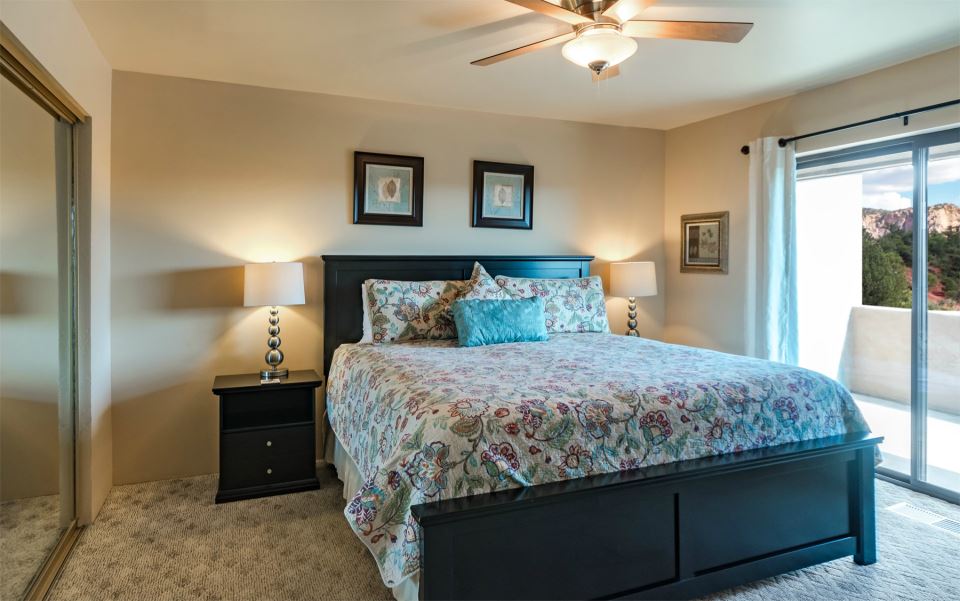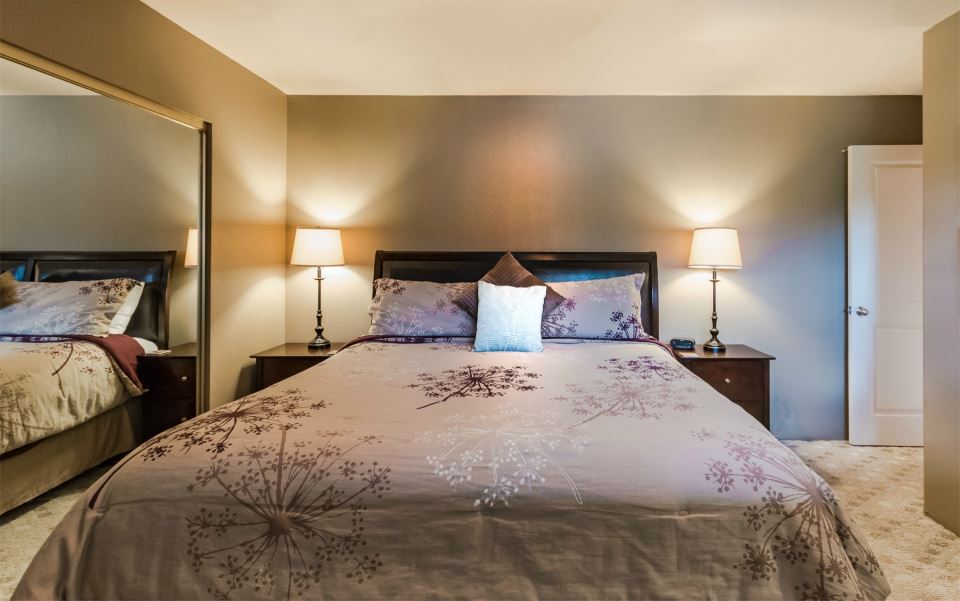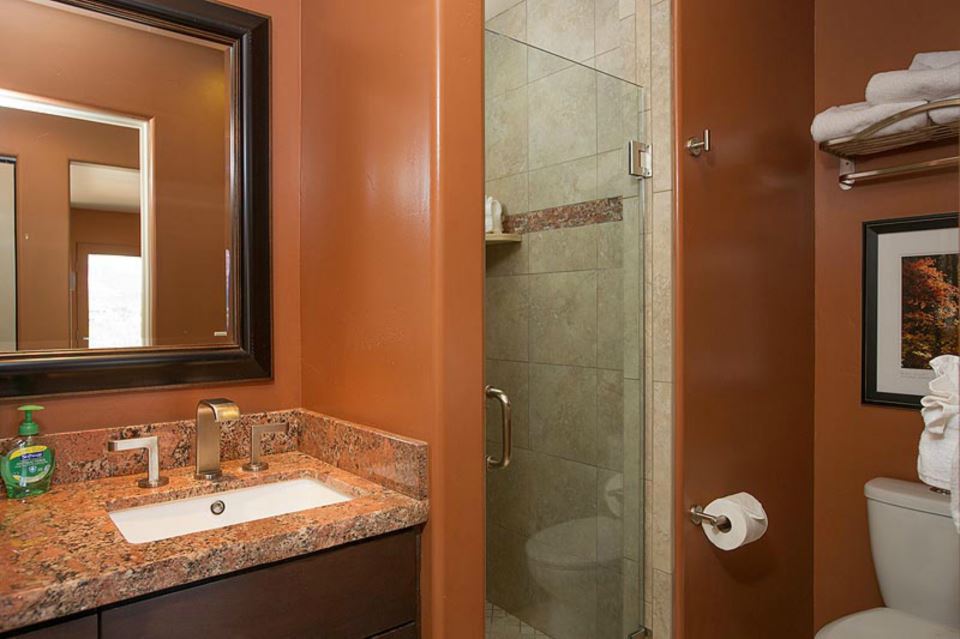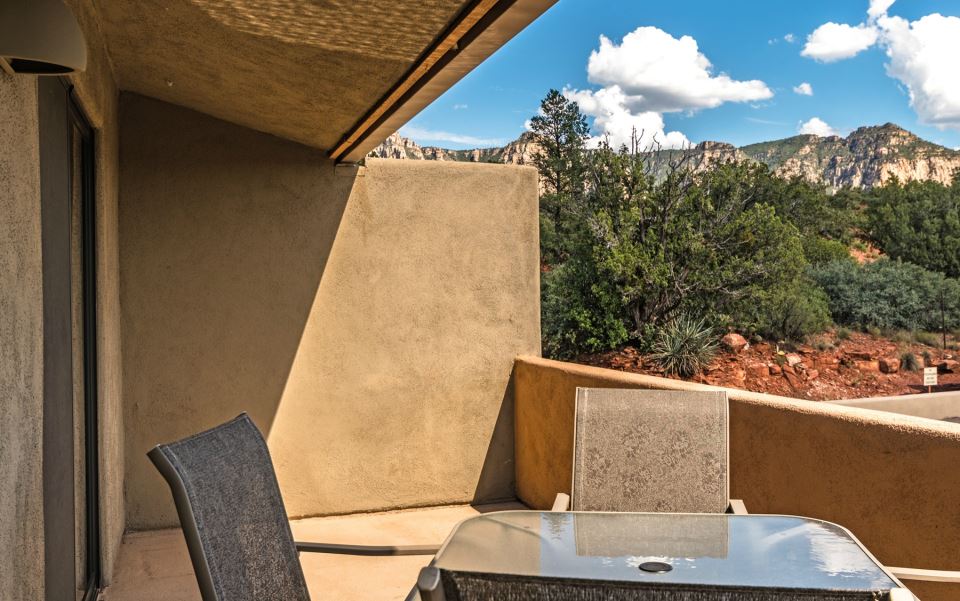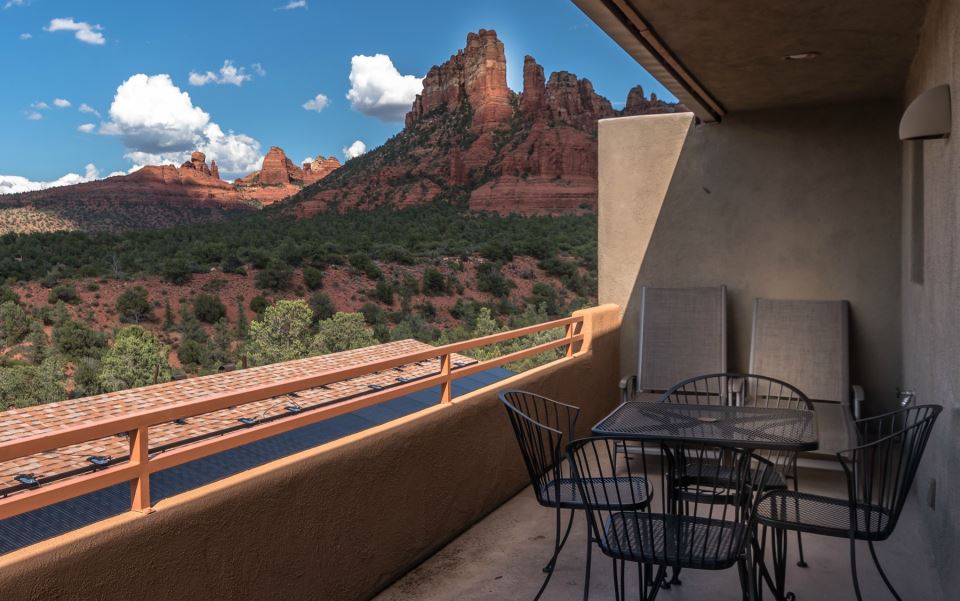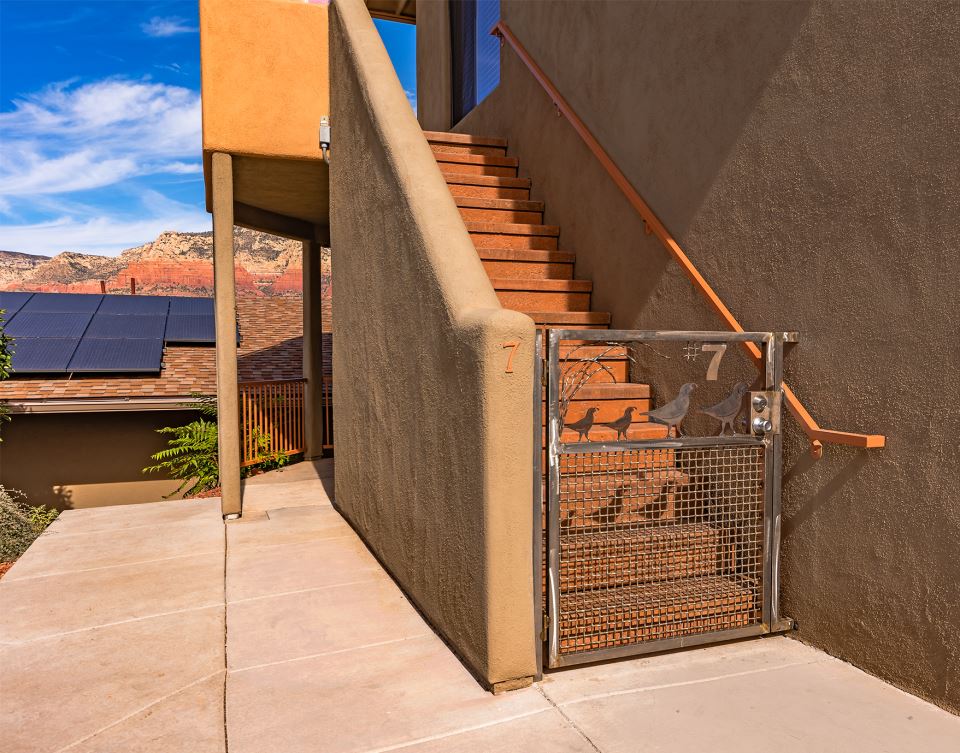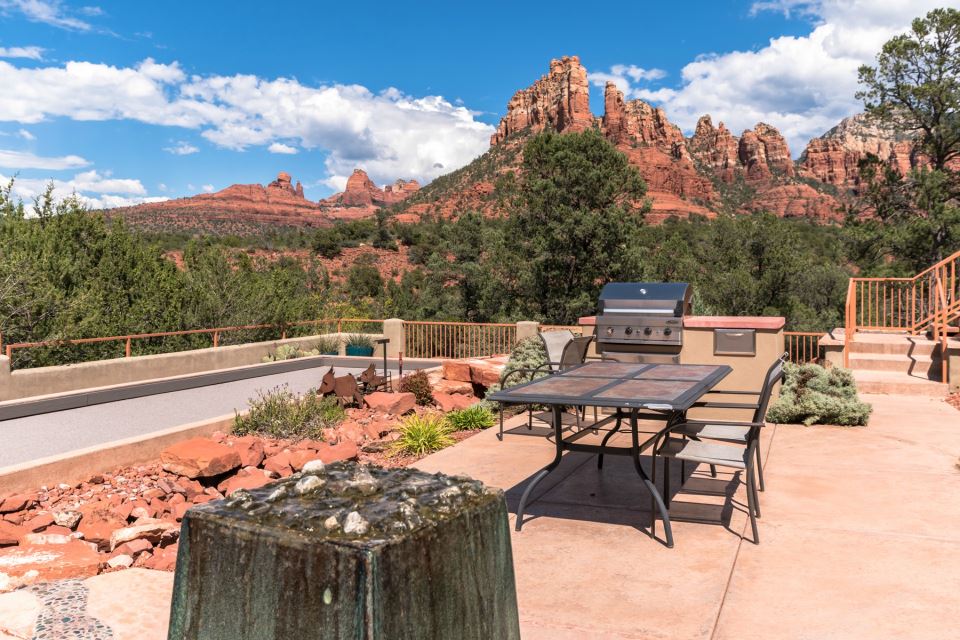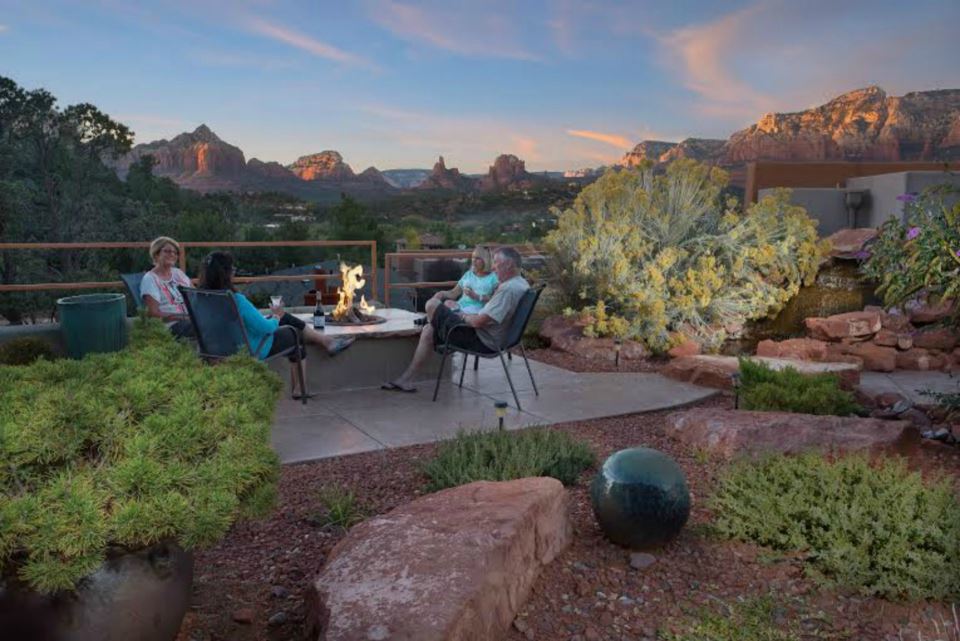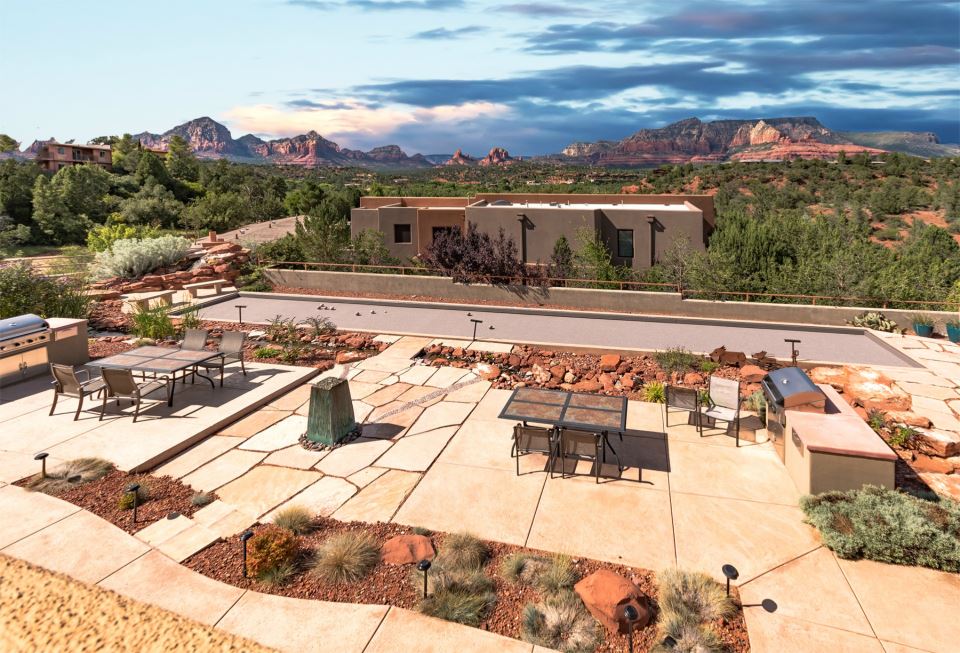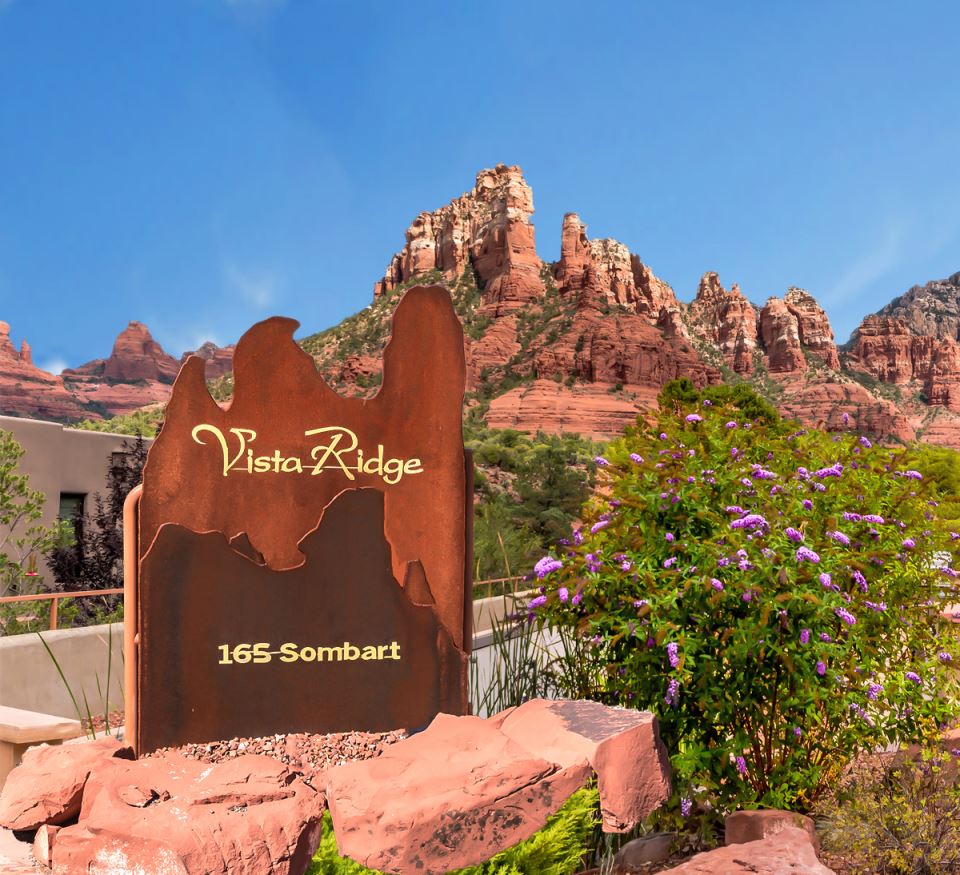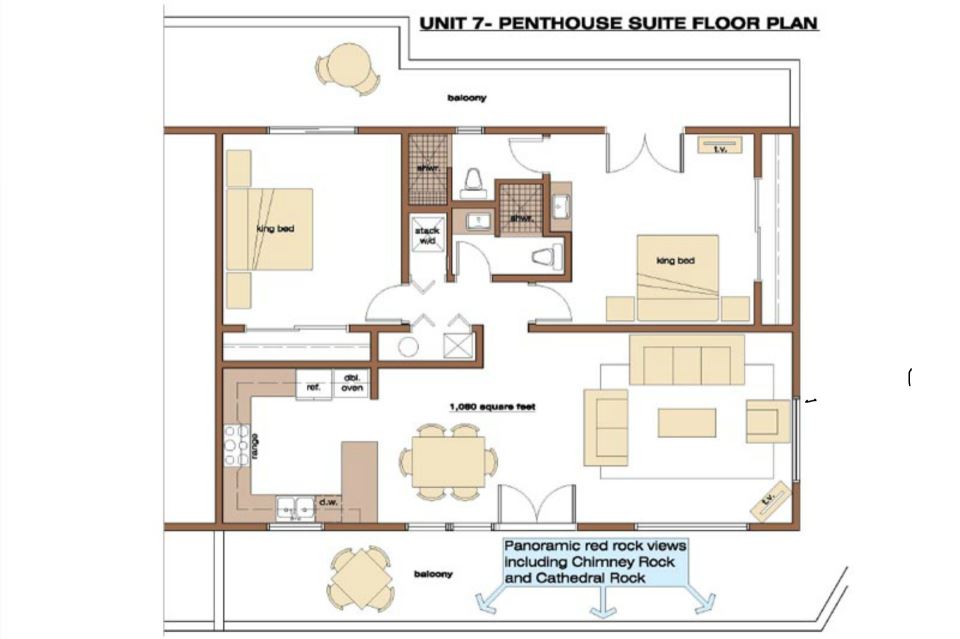 Penthouse Suite 7
The Penthouse suite is an exceptional, modern vacation condo and, as the name would imply, is above it all. At very top floor and in a separate building it provides front and back furnished decks. Seclusion and quiet with superb 360-degree Sedona vistas, from the Snoopy Rock through Thunder Mountain, Chimney Rock, Cathedral Rock and the Elephant, are the key features.
The living room and dining area are a comfortable contemporary style, with subtle colors in both art and furnishings. The window and patio views are breathtaking day and night capturing panoramic views of Sedona.
French doors open to the balcony deck of the king master suite which offers a rich warm brocade comforter set. The second bedroom has a king bed and is in crisp white and cool aqua decor. It features a large sliding glass door to a deck perfectly situated for your morning coffee.
The private staircase leads down to covered parking and to the path leading to the large garden with our bocce court, water features, fire pit and barbecue patios.
Venture outside, as the sumptuous digs are granted complimentary access to Marg's Trail, a moderate level hiking path, which leads to an array of the most scenic maze of interweaving Sedona hiking trails.