Canyon Breeze Suite 6 | Sedona Vacation Rental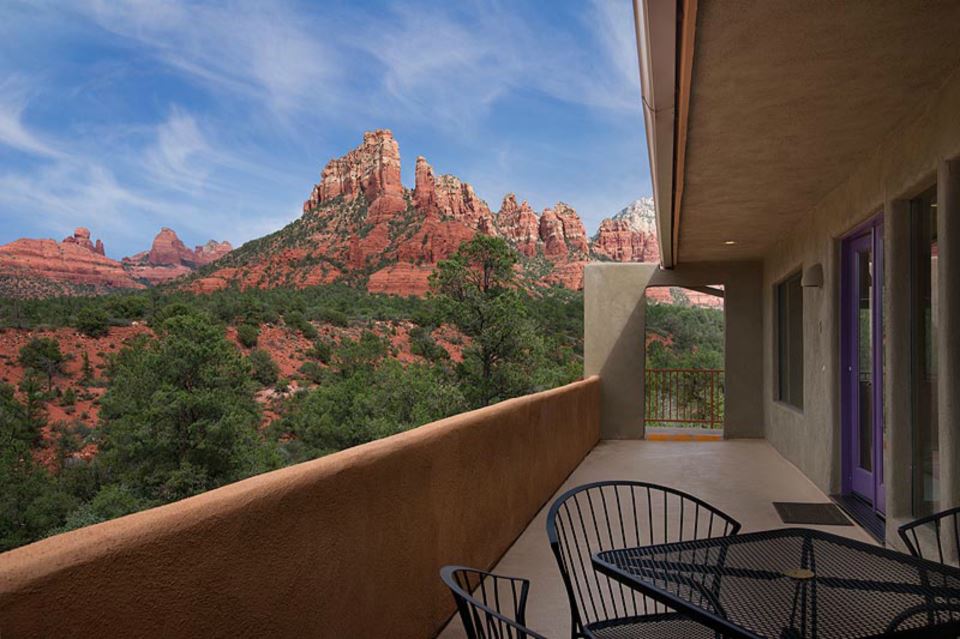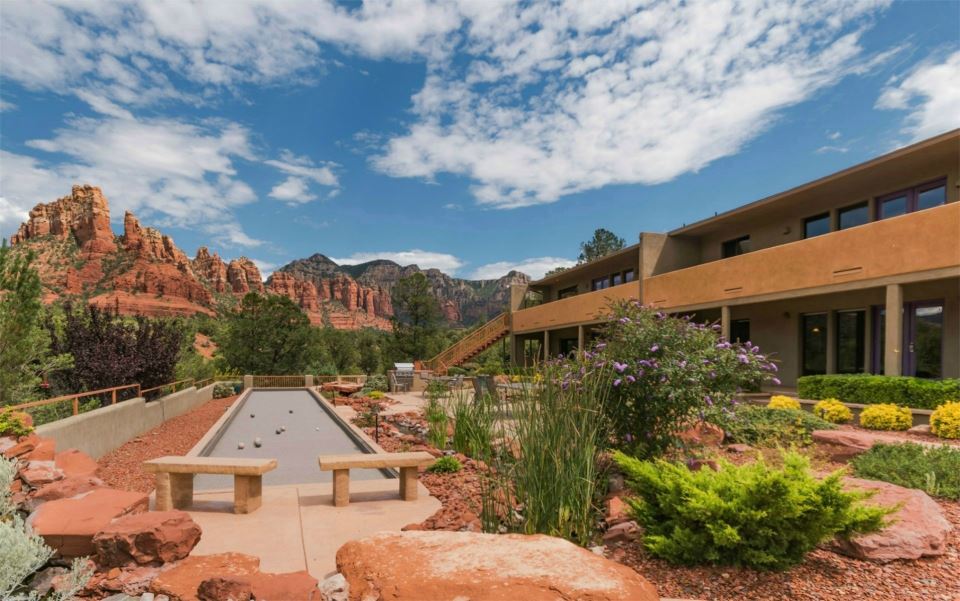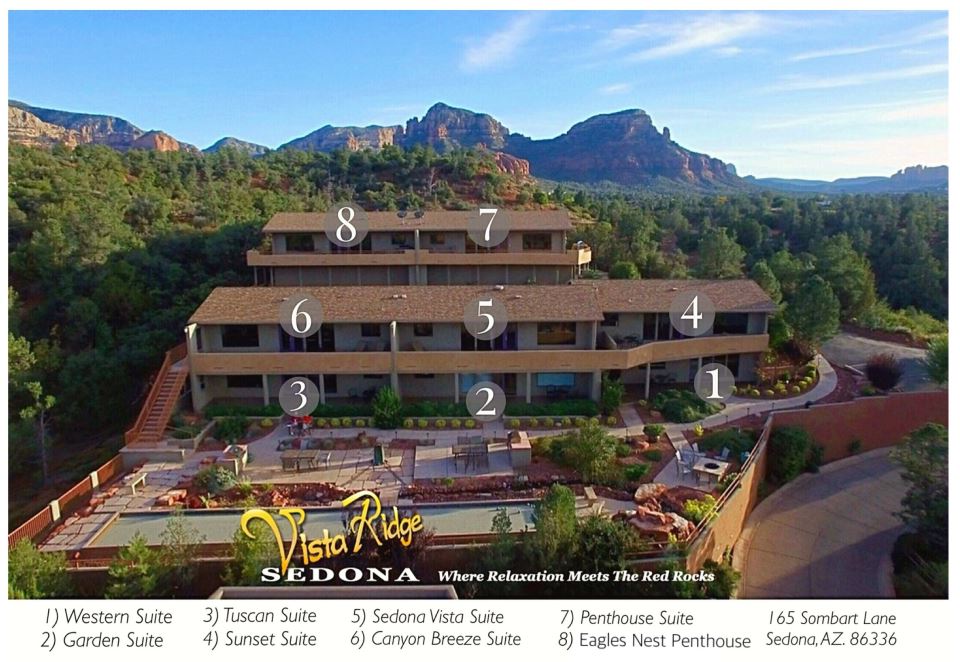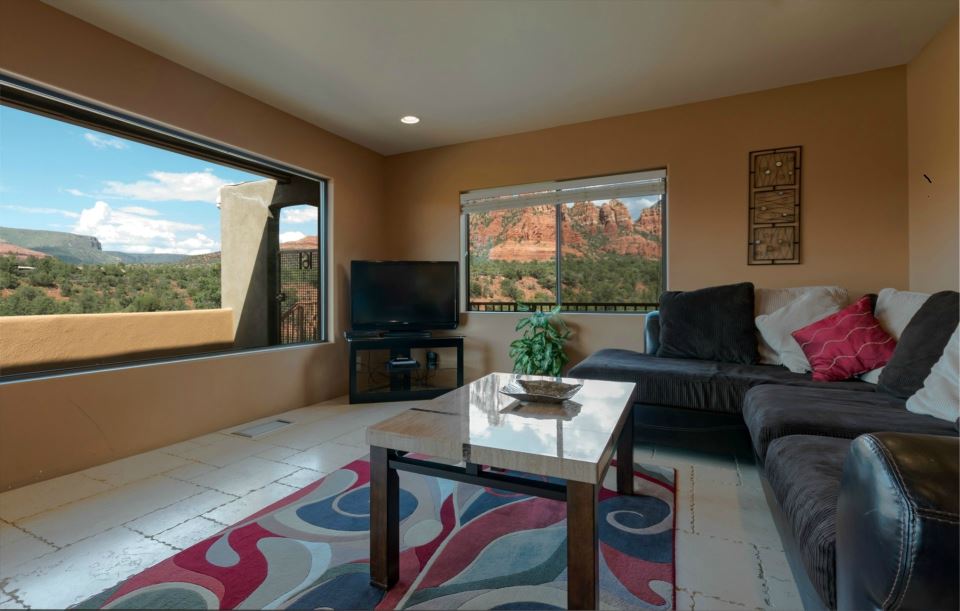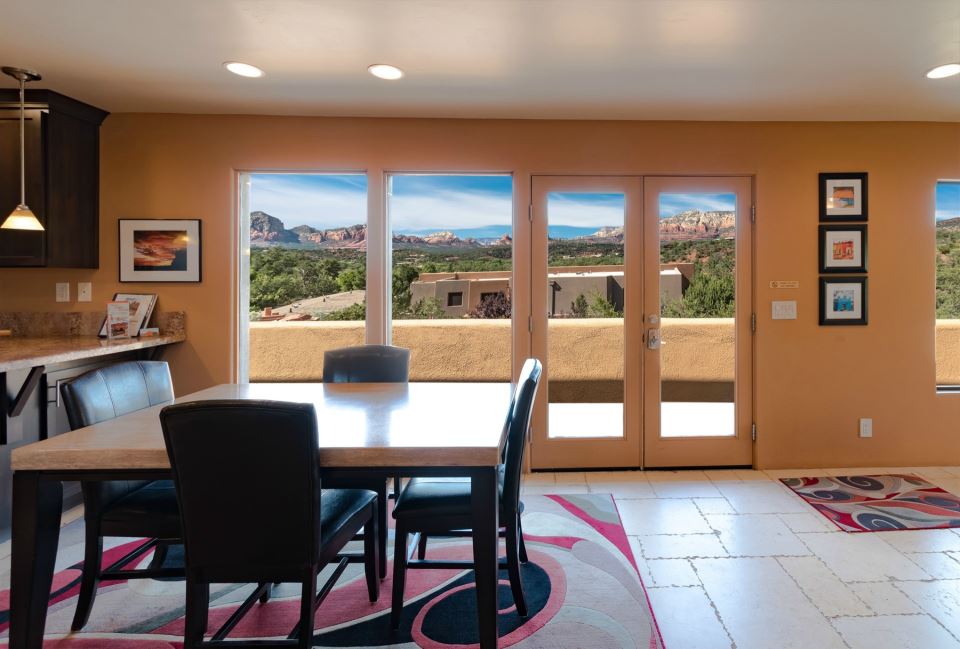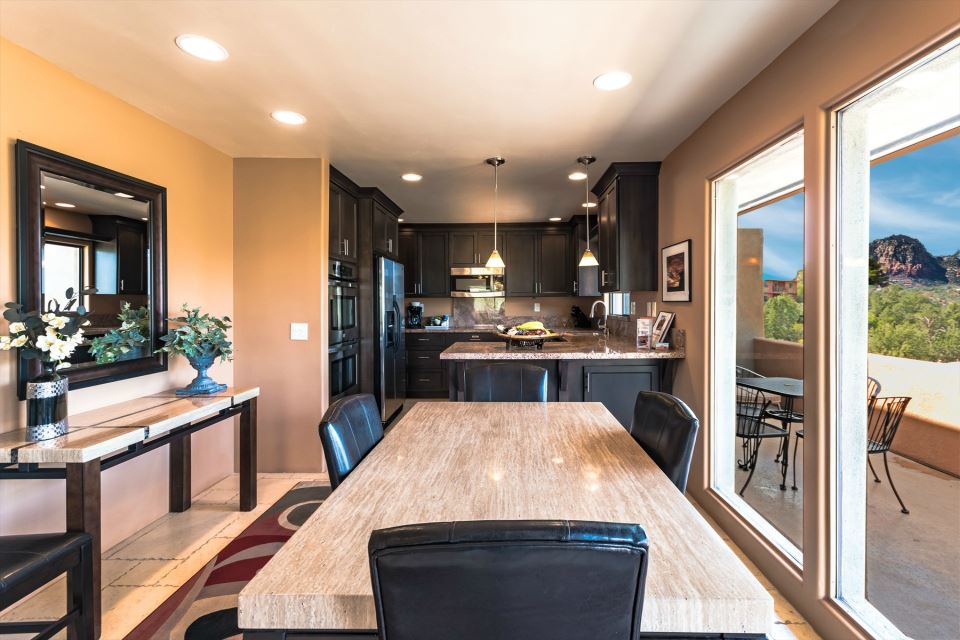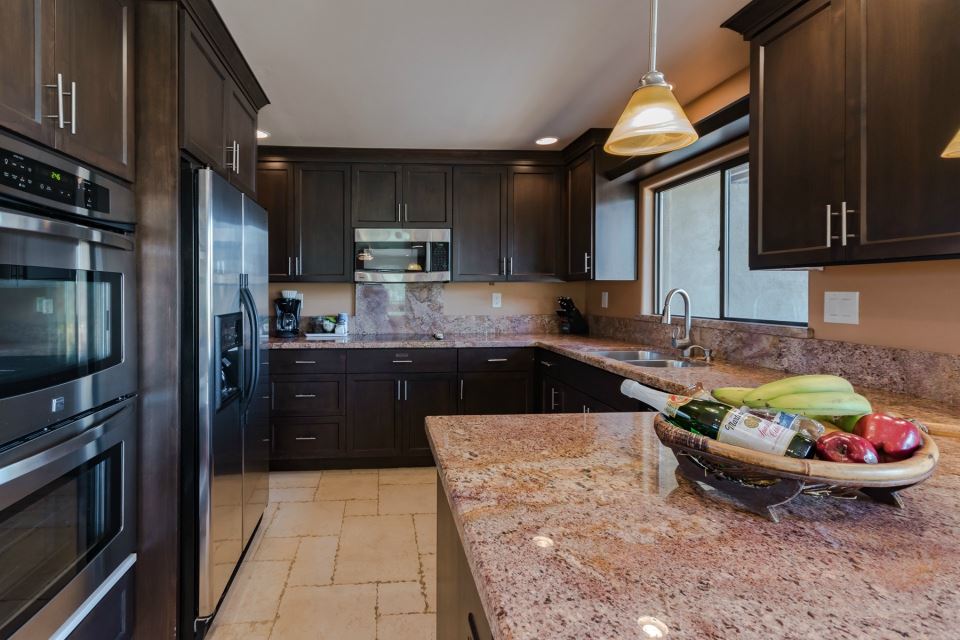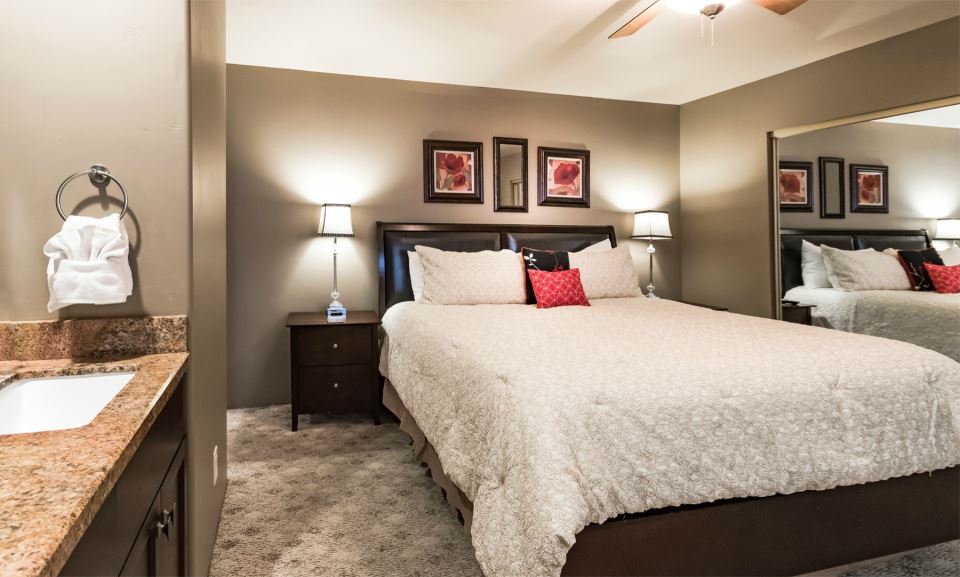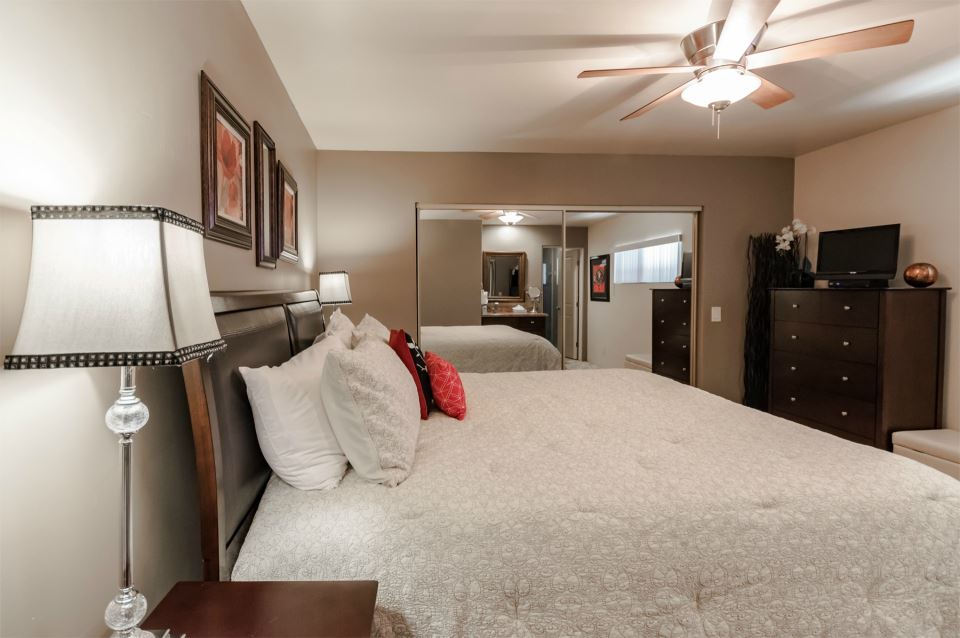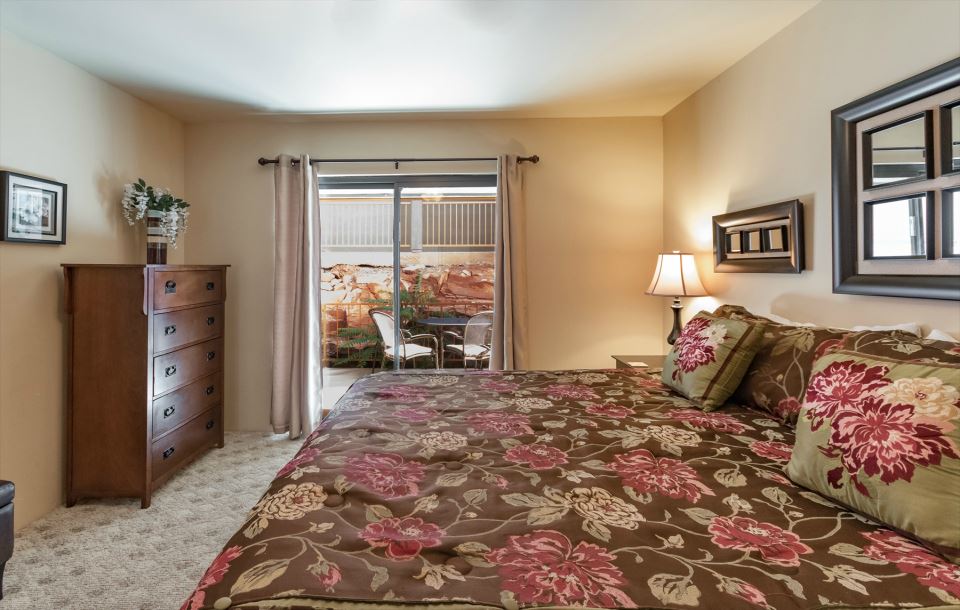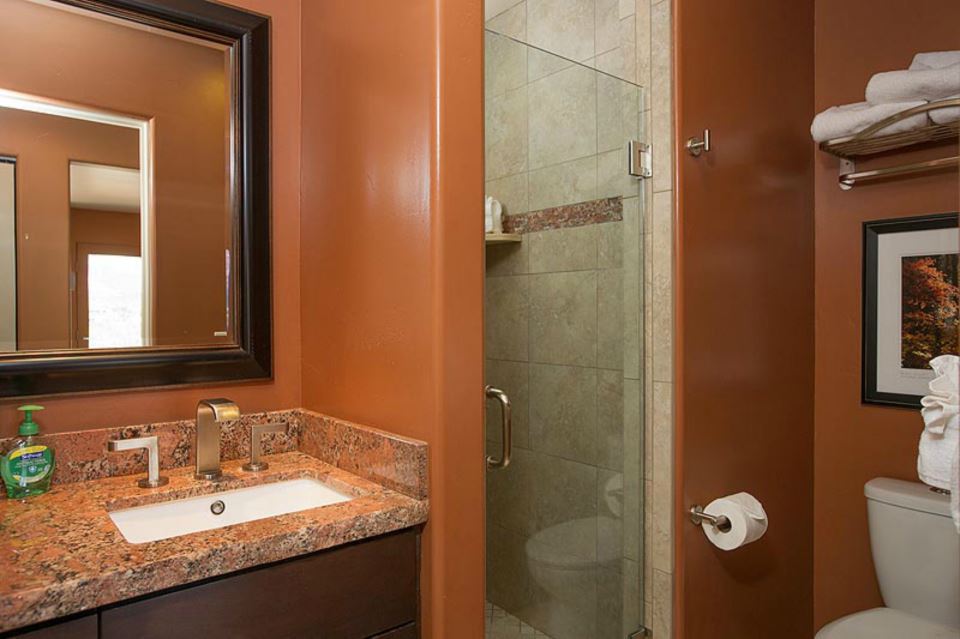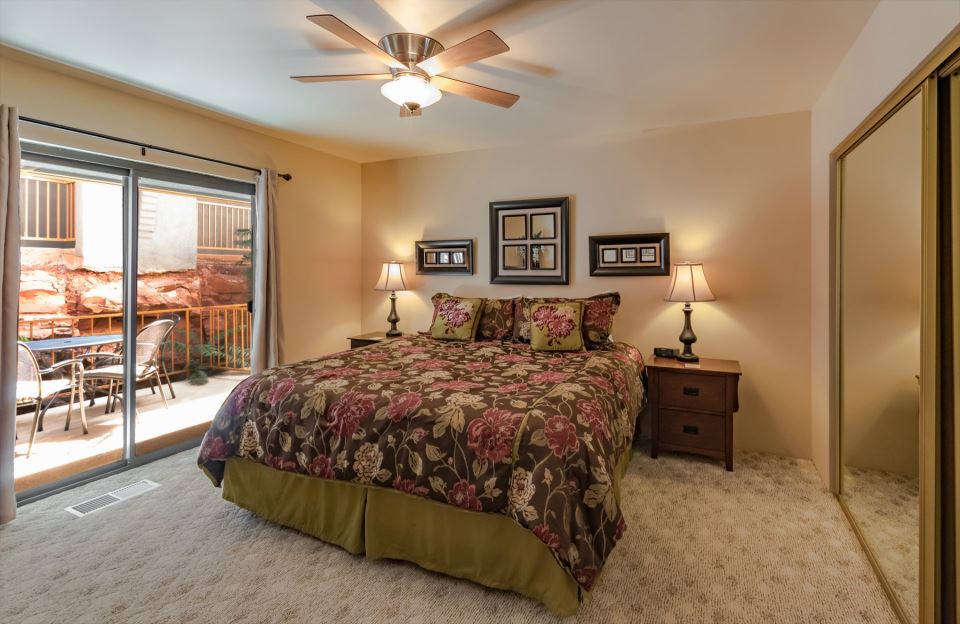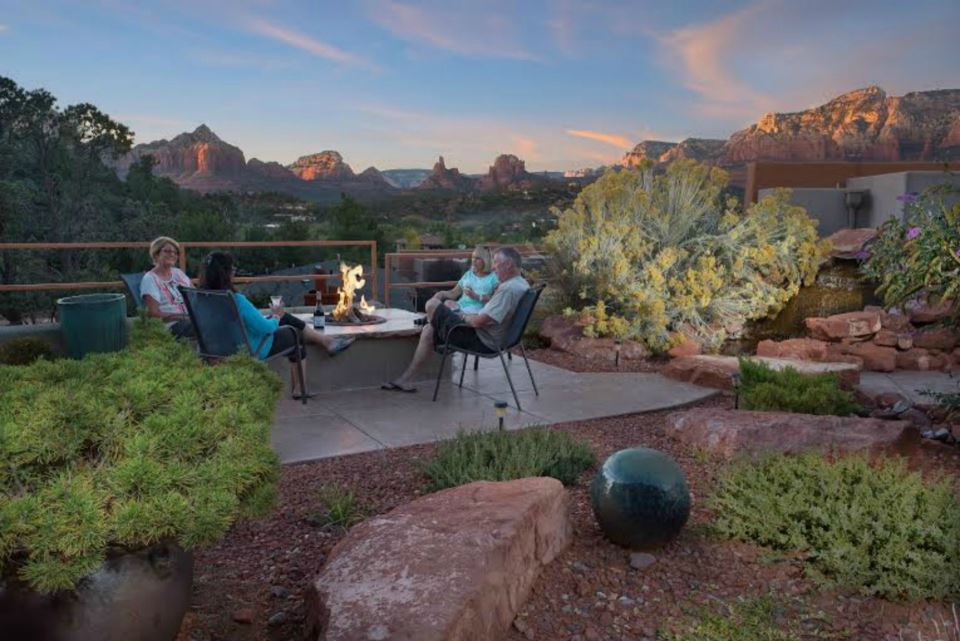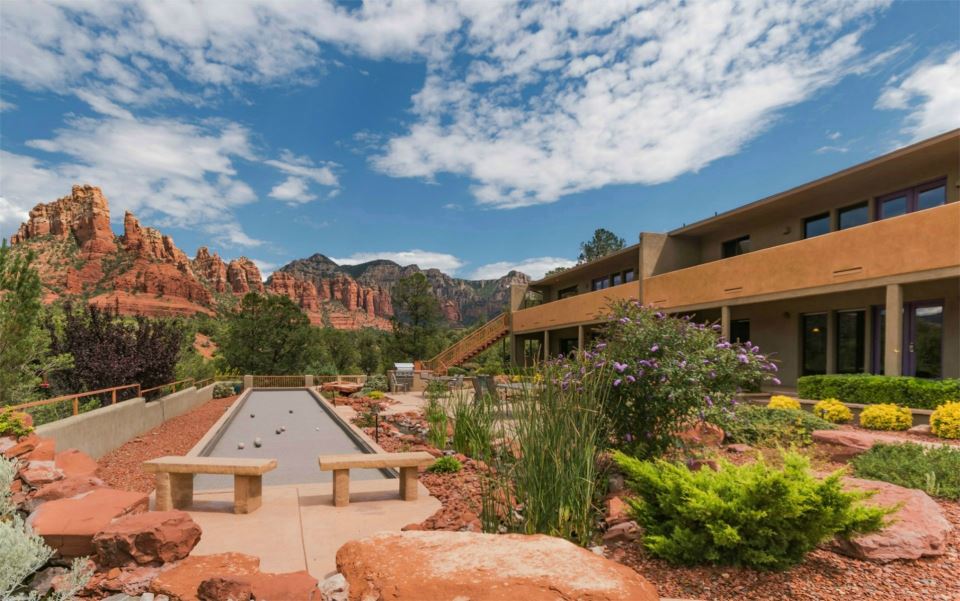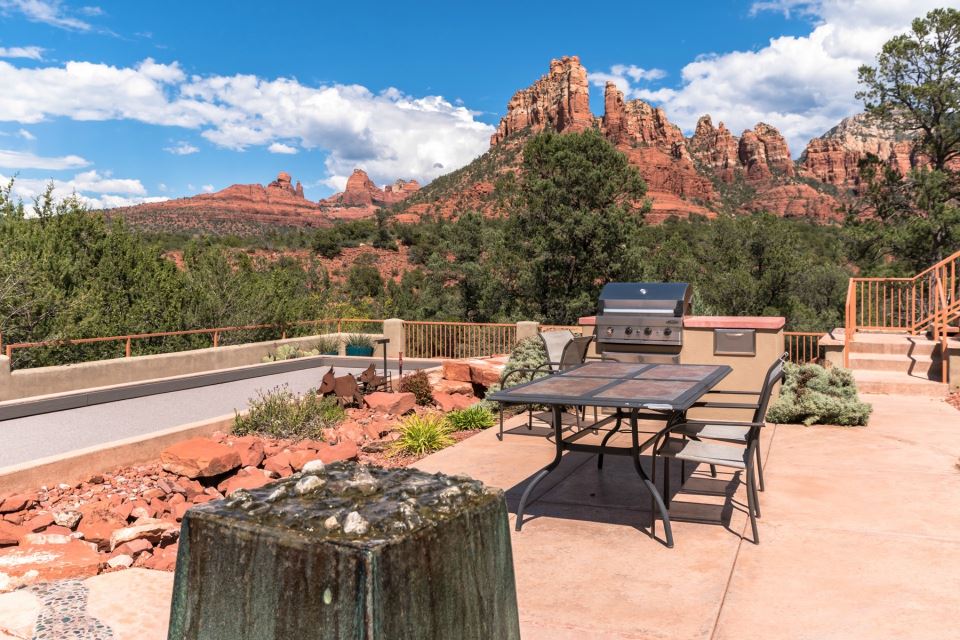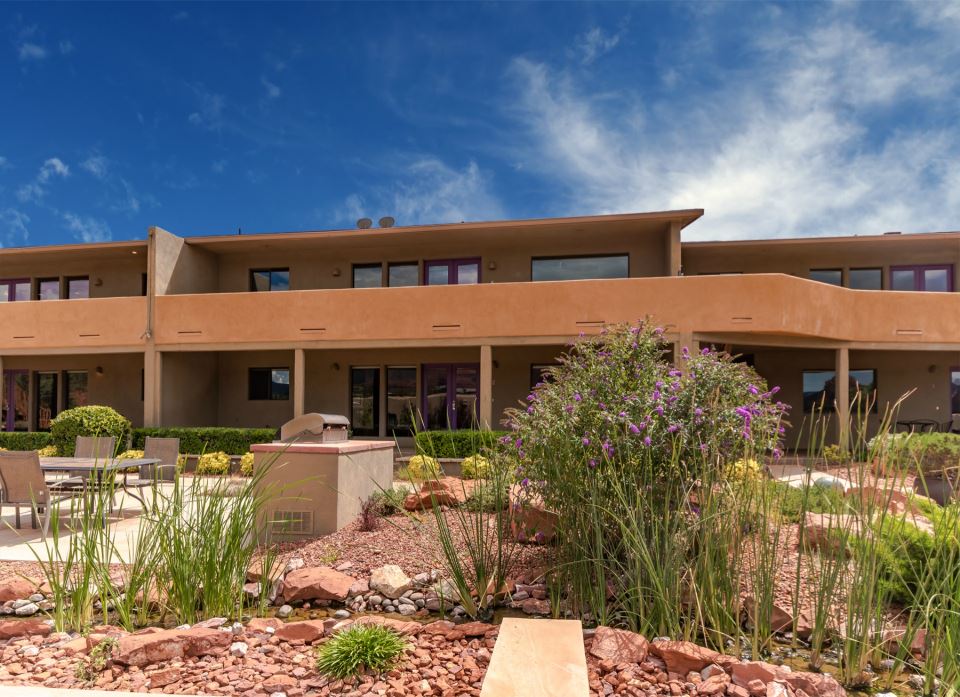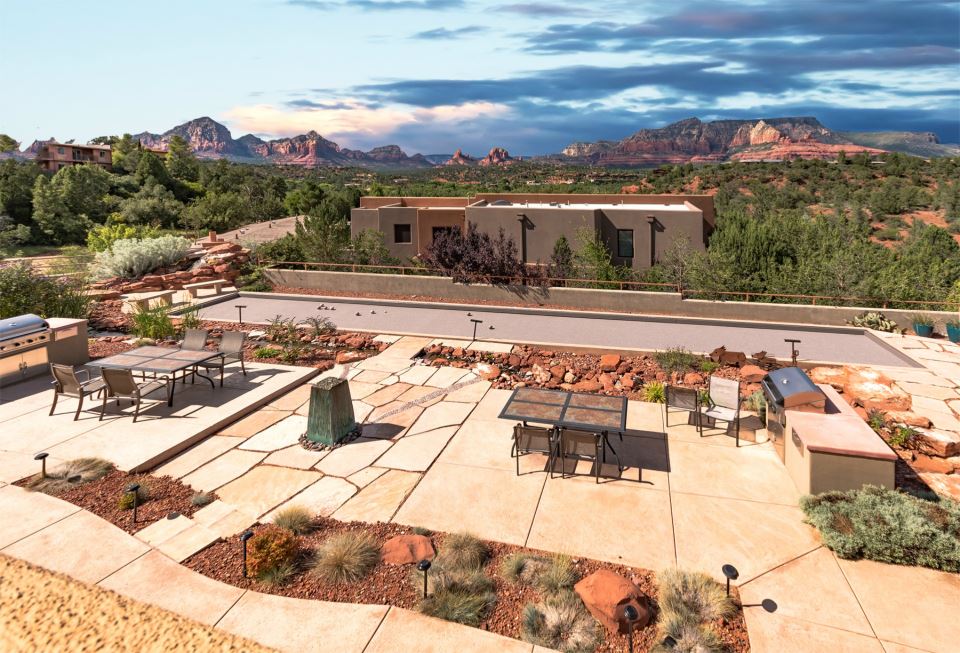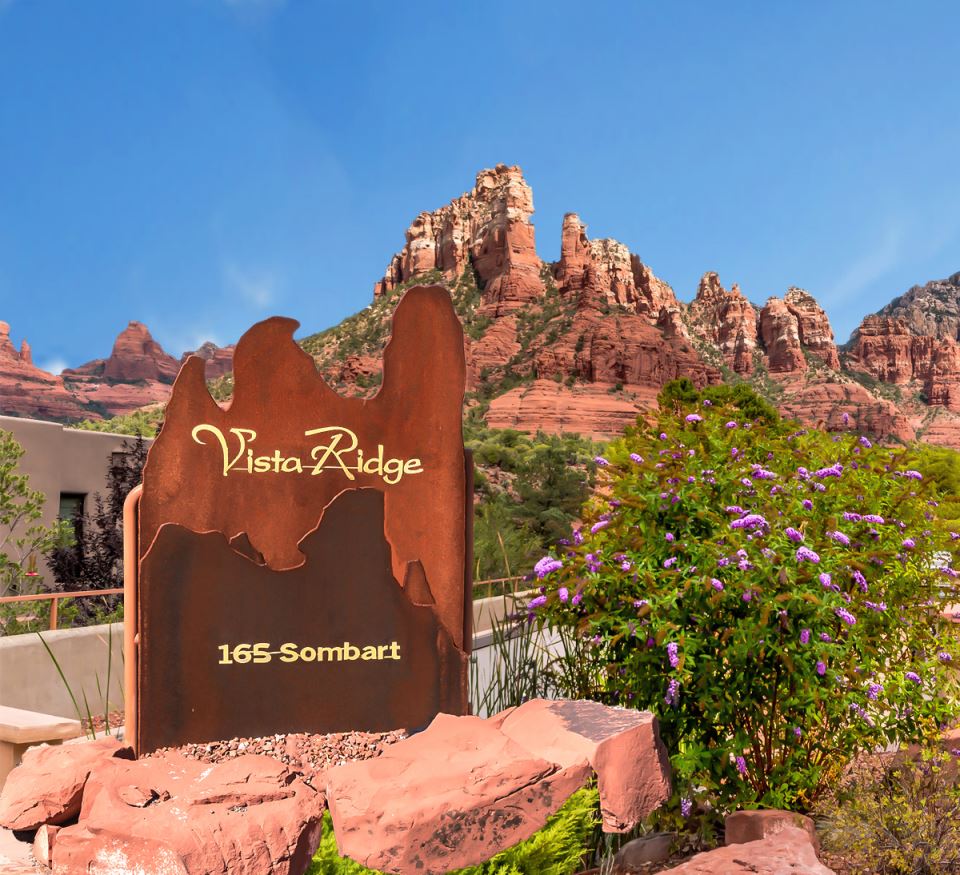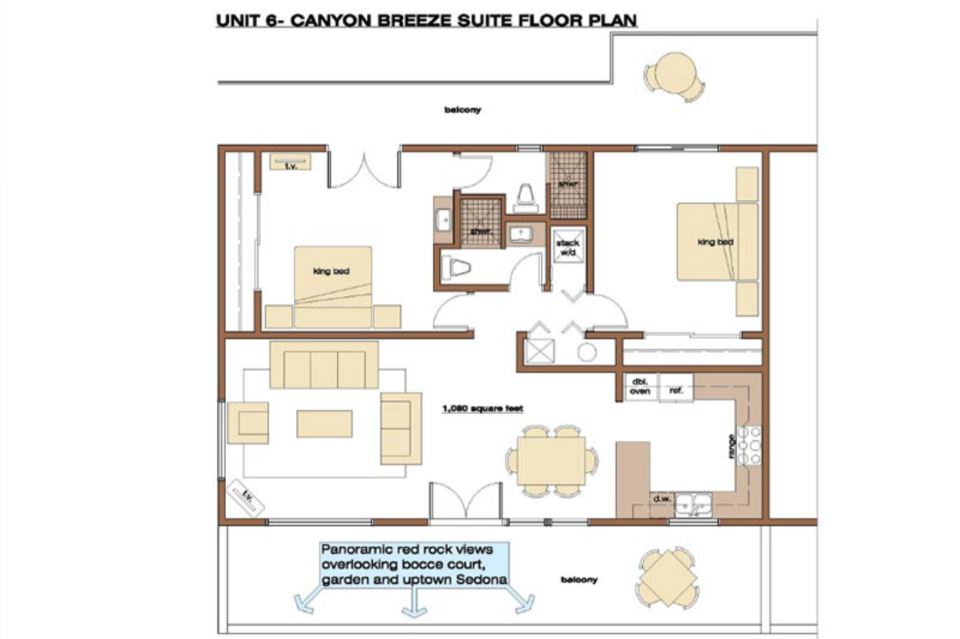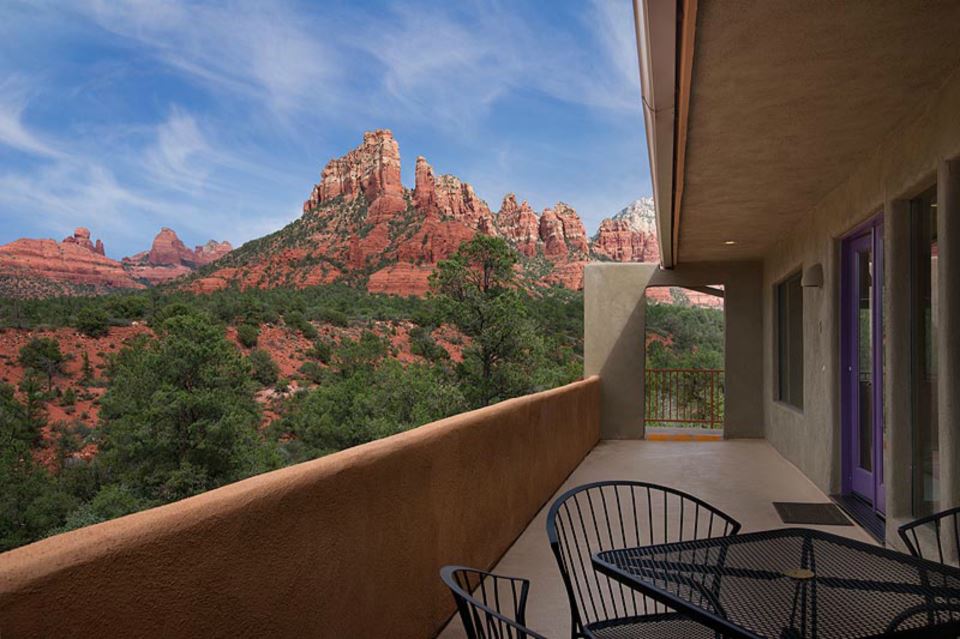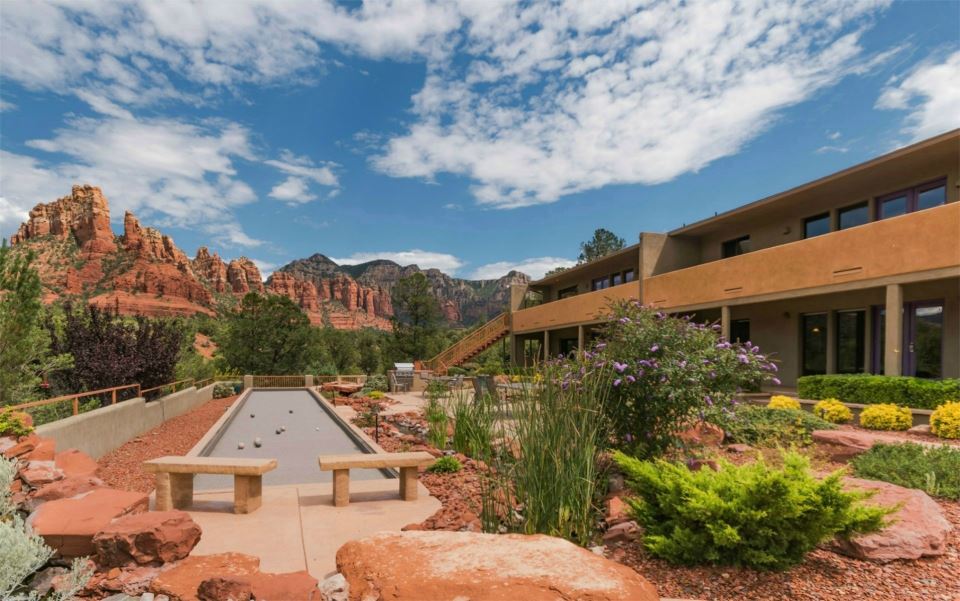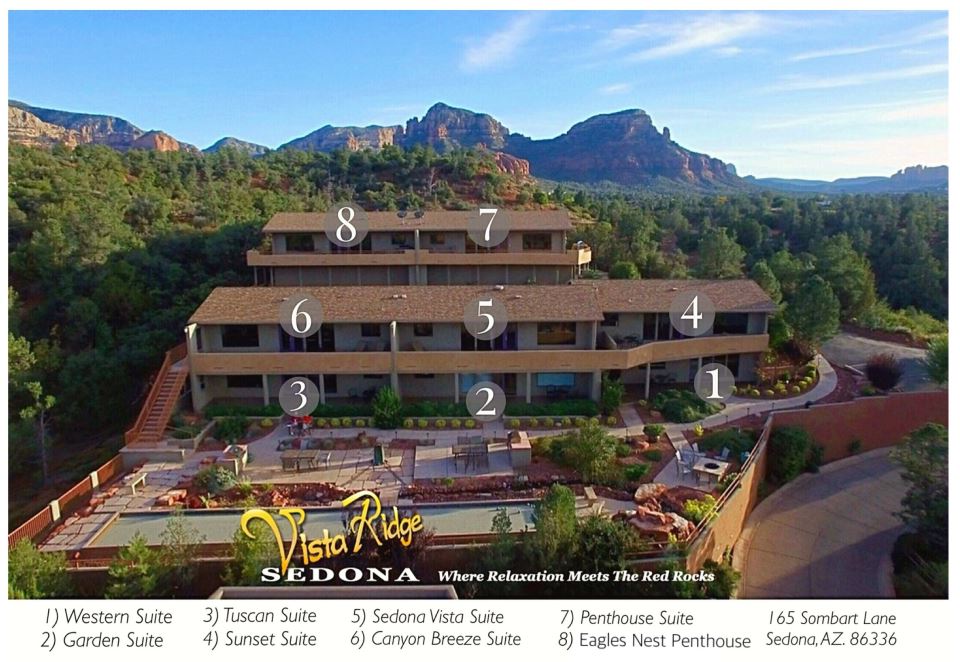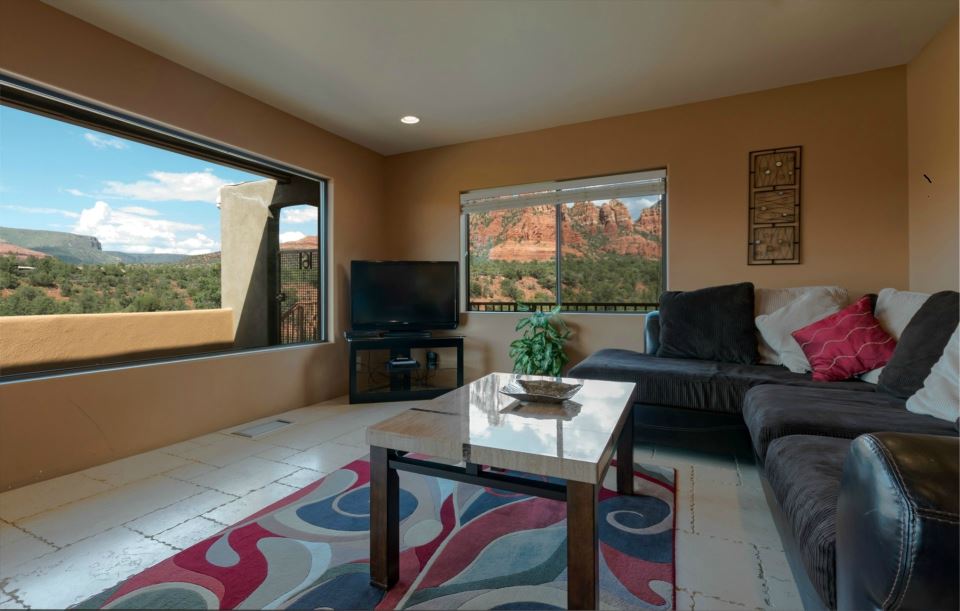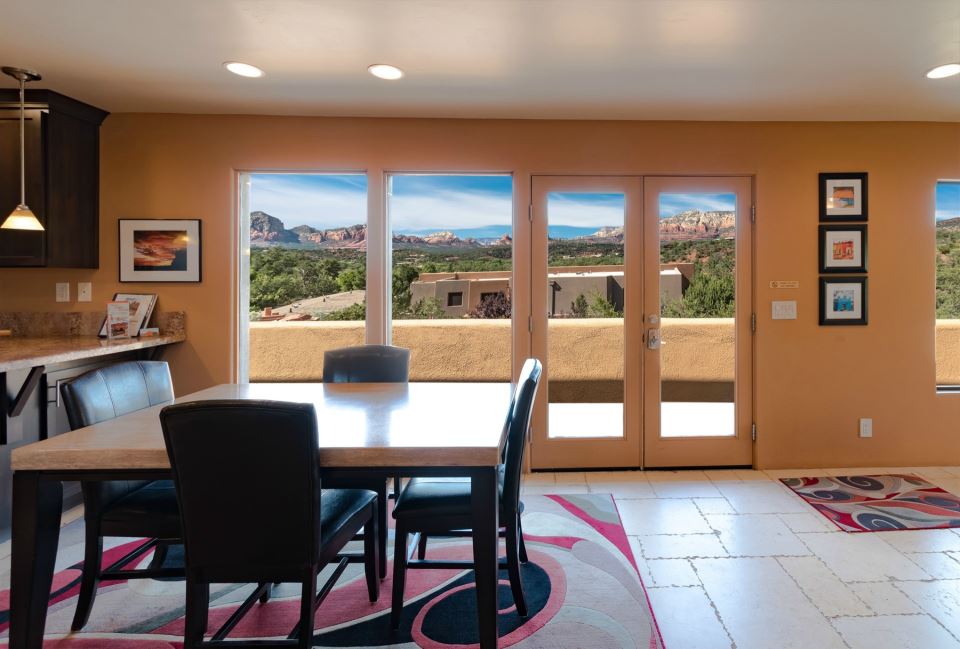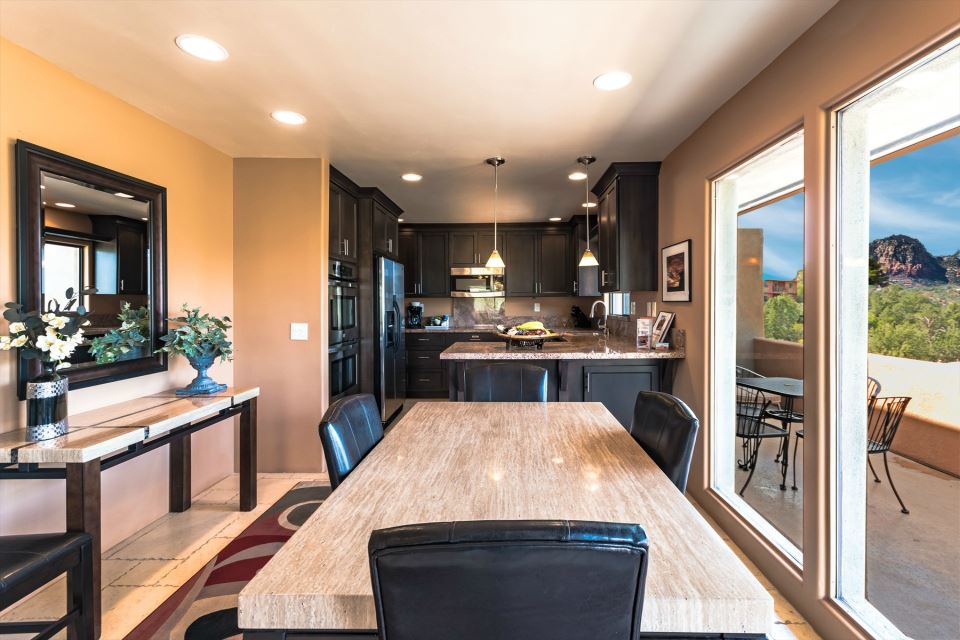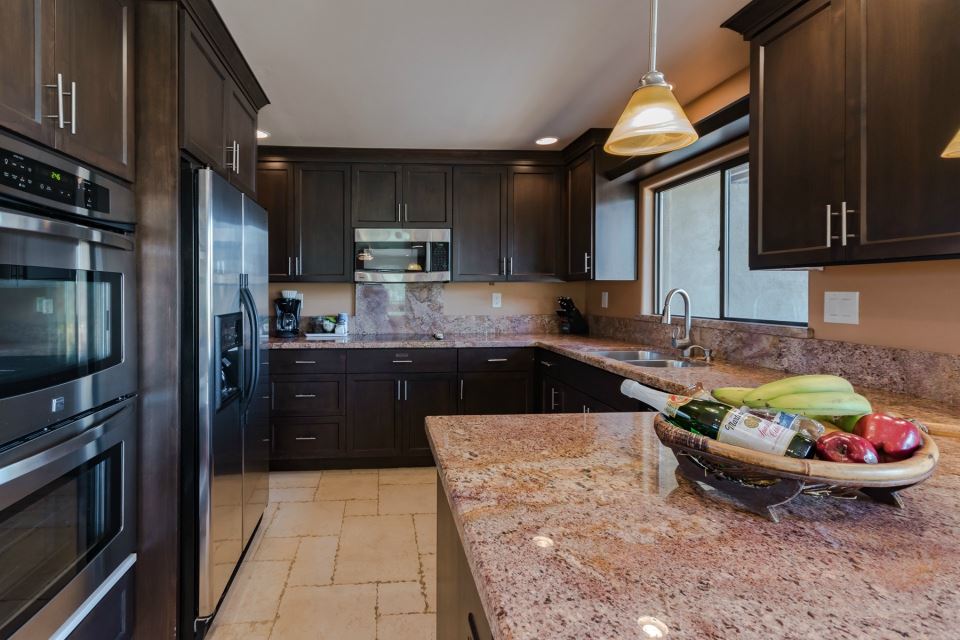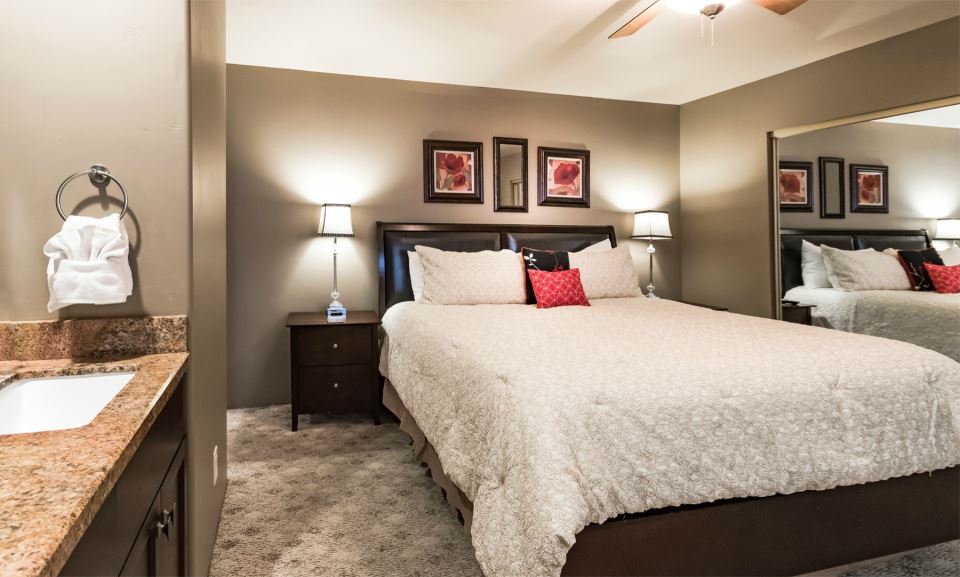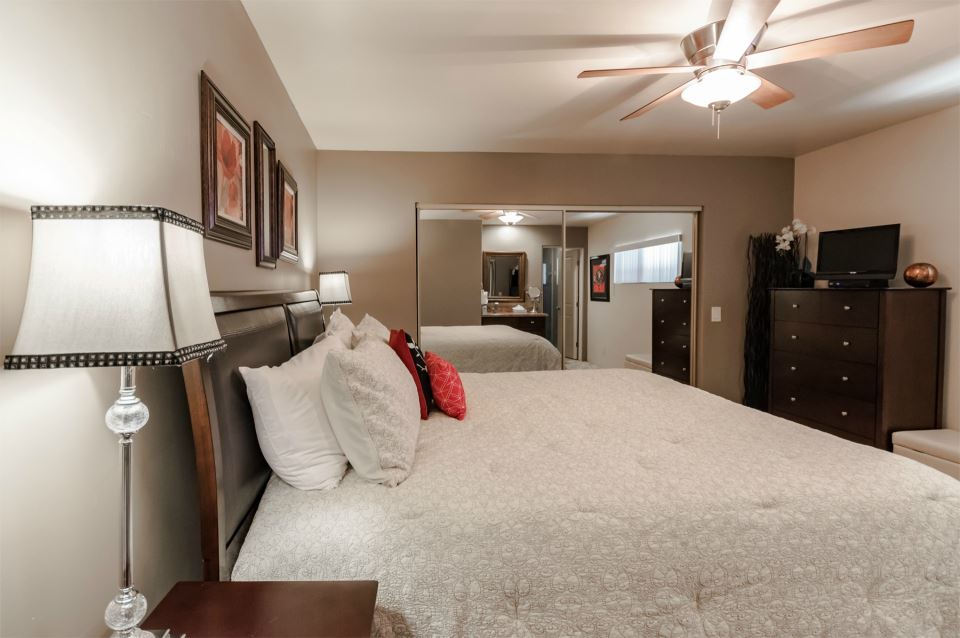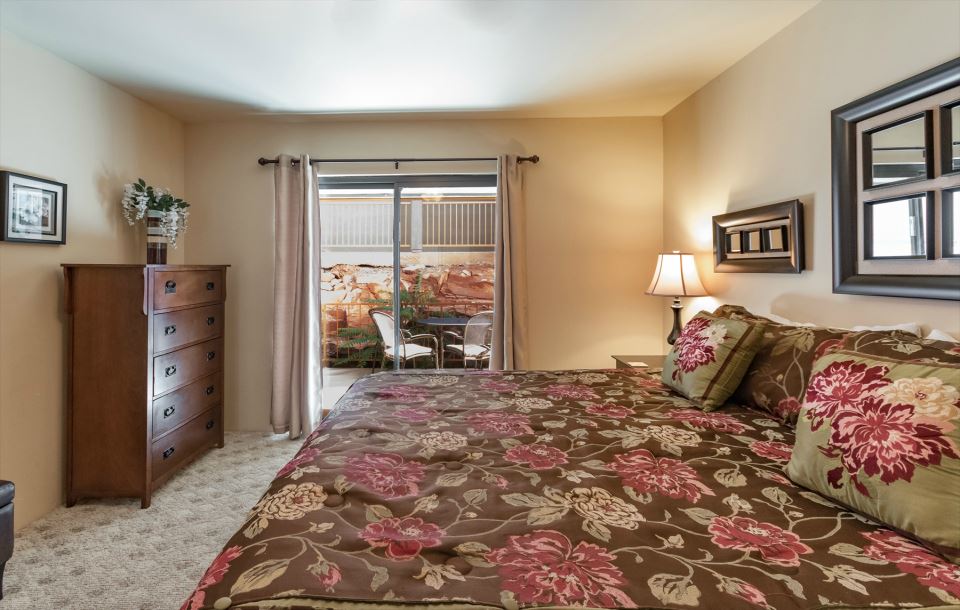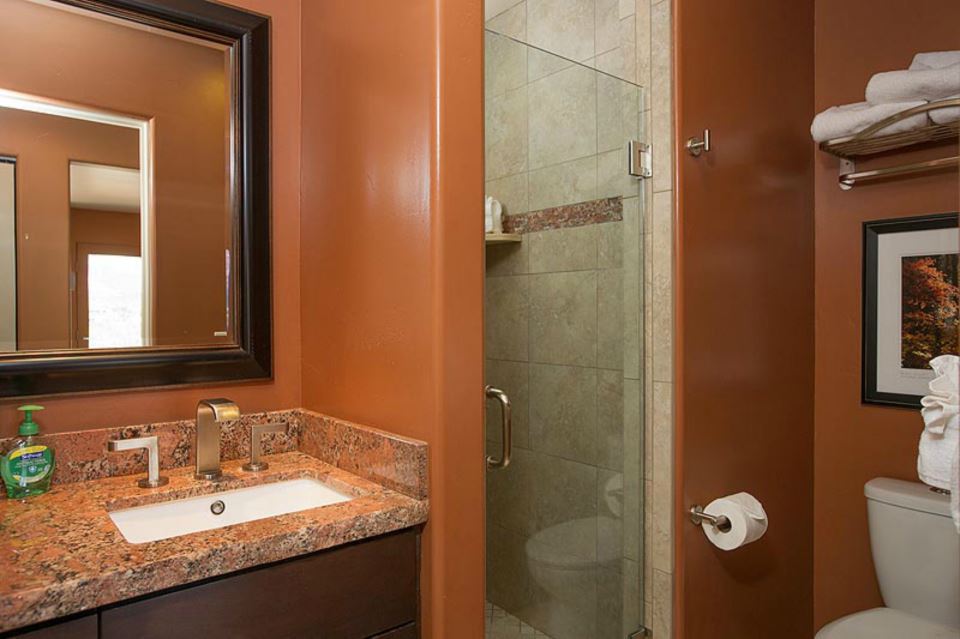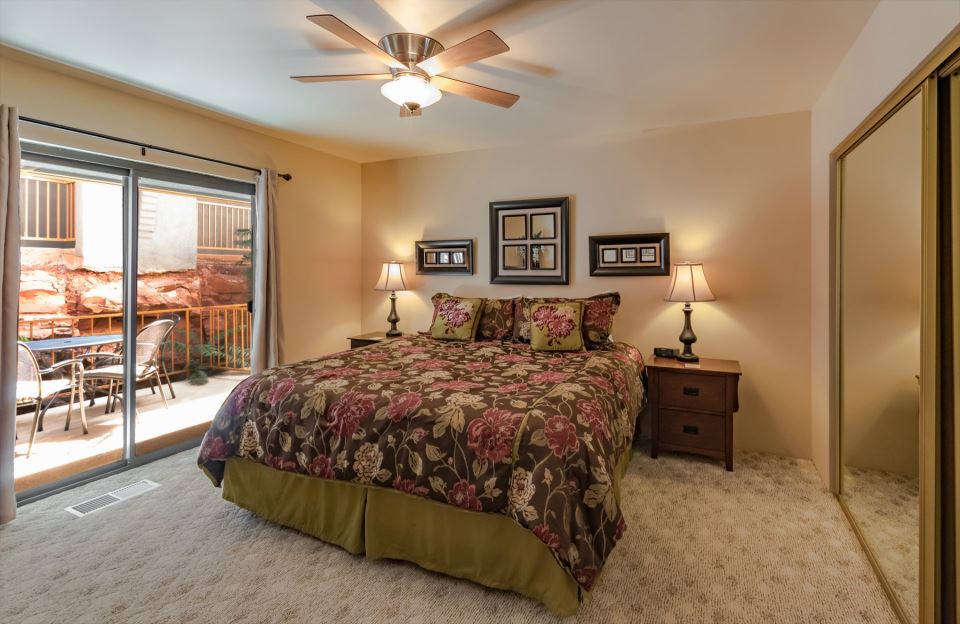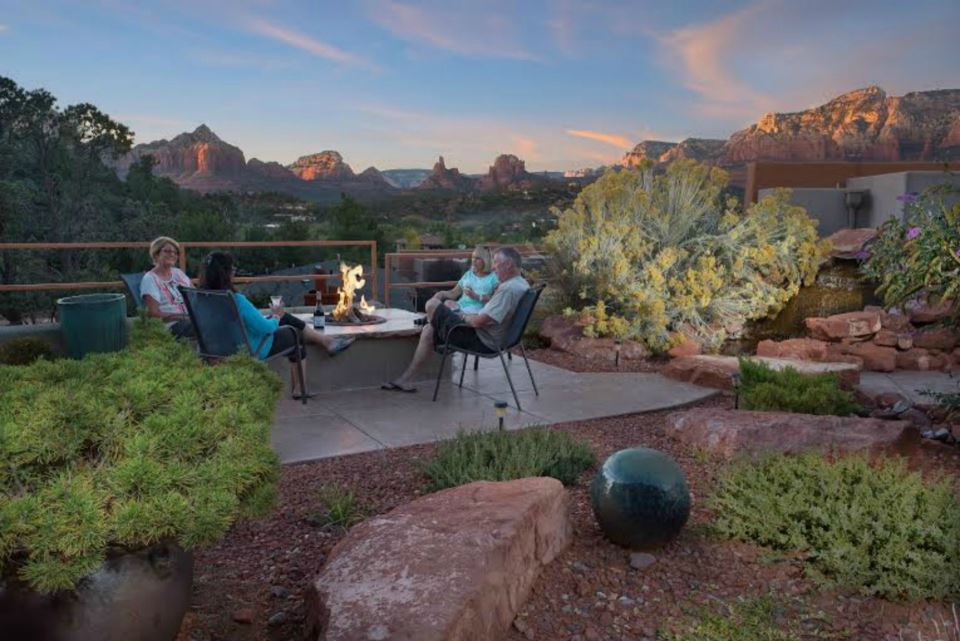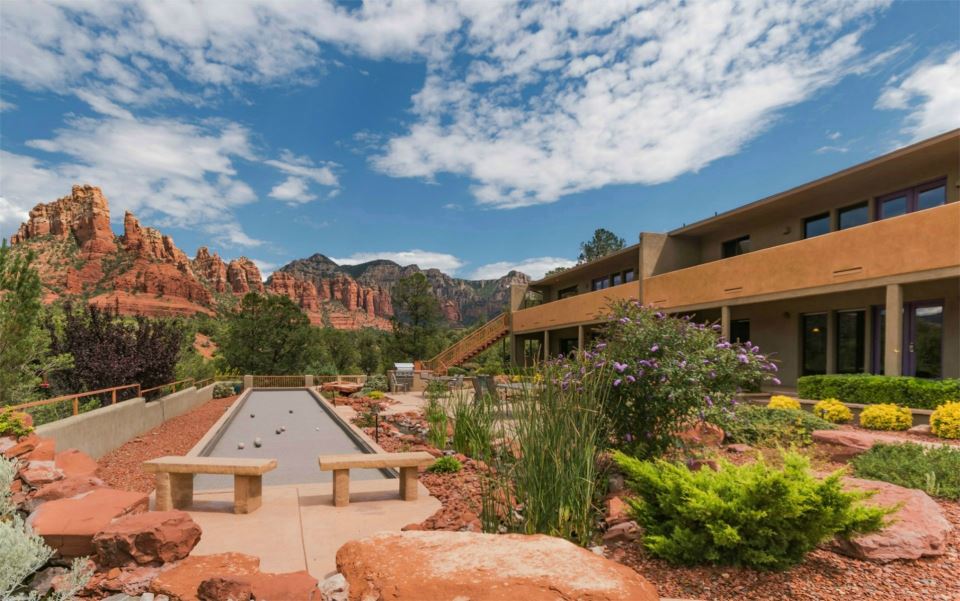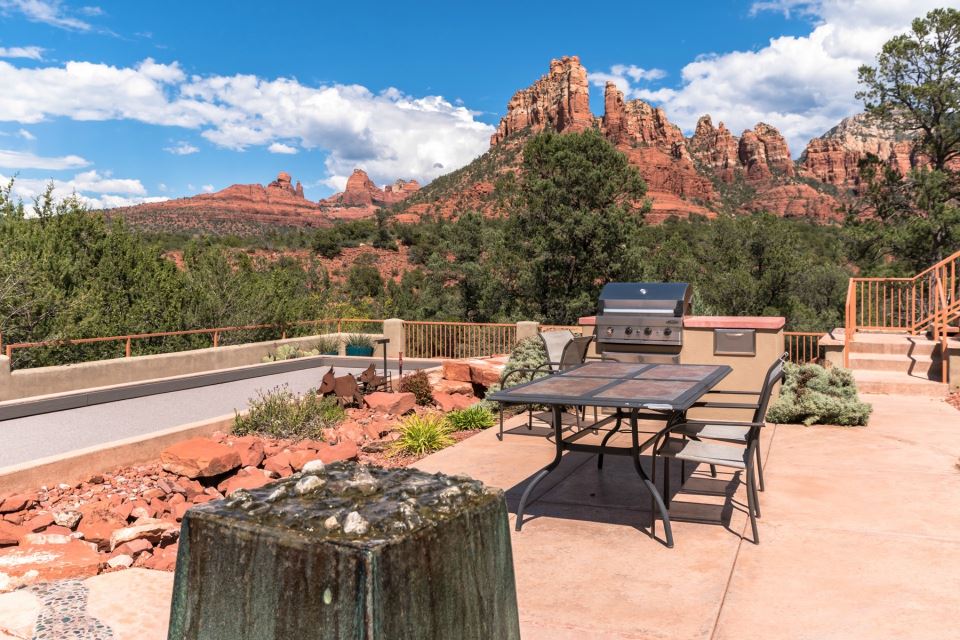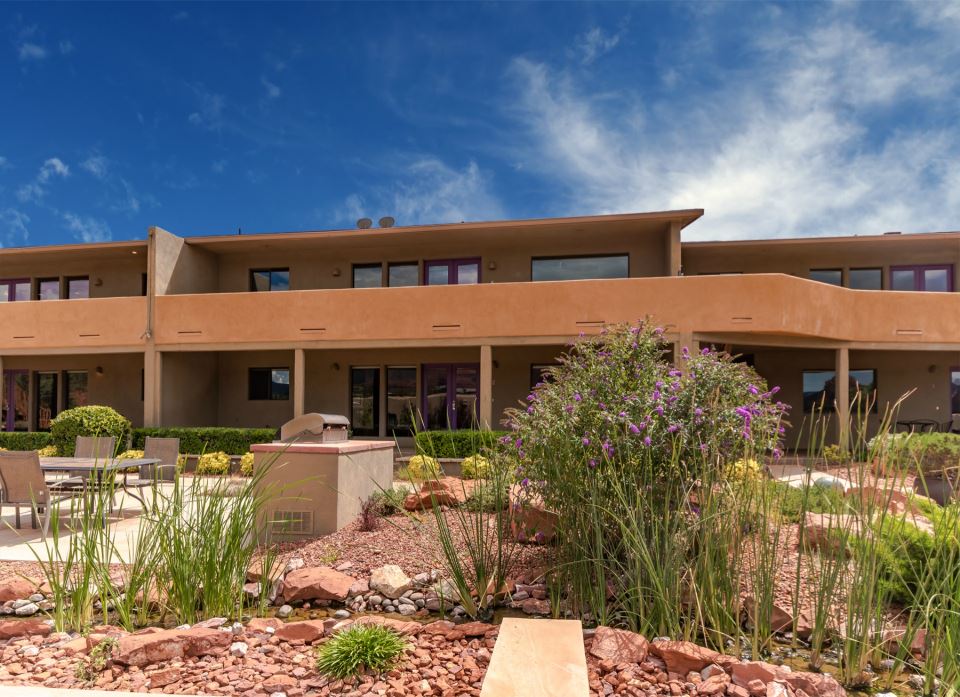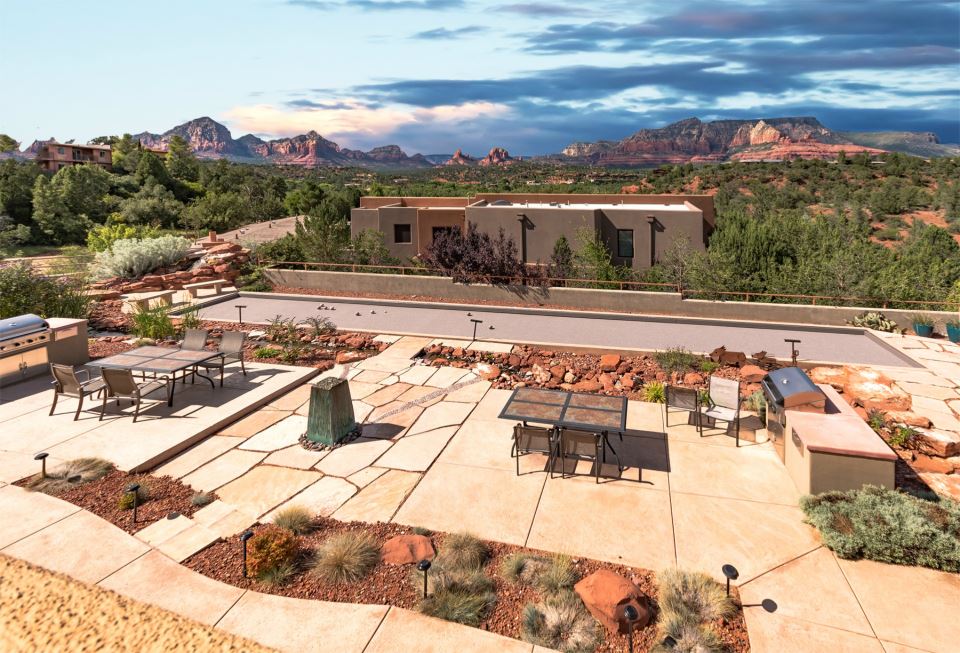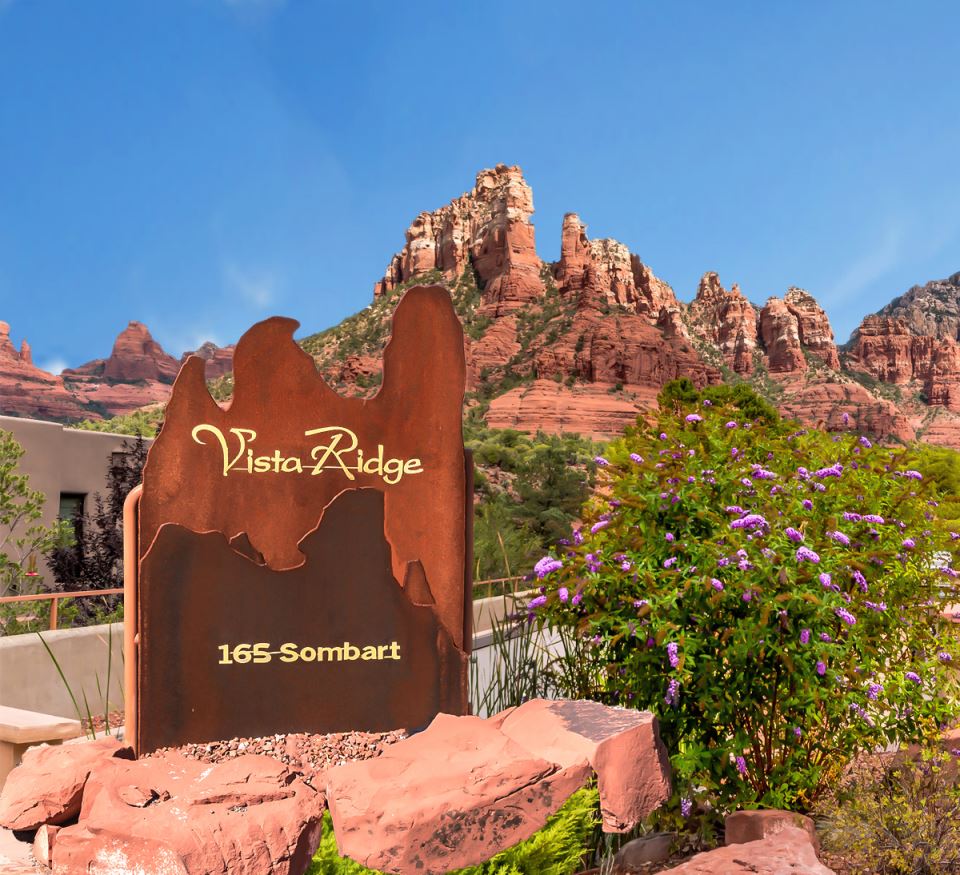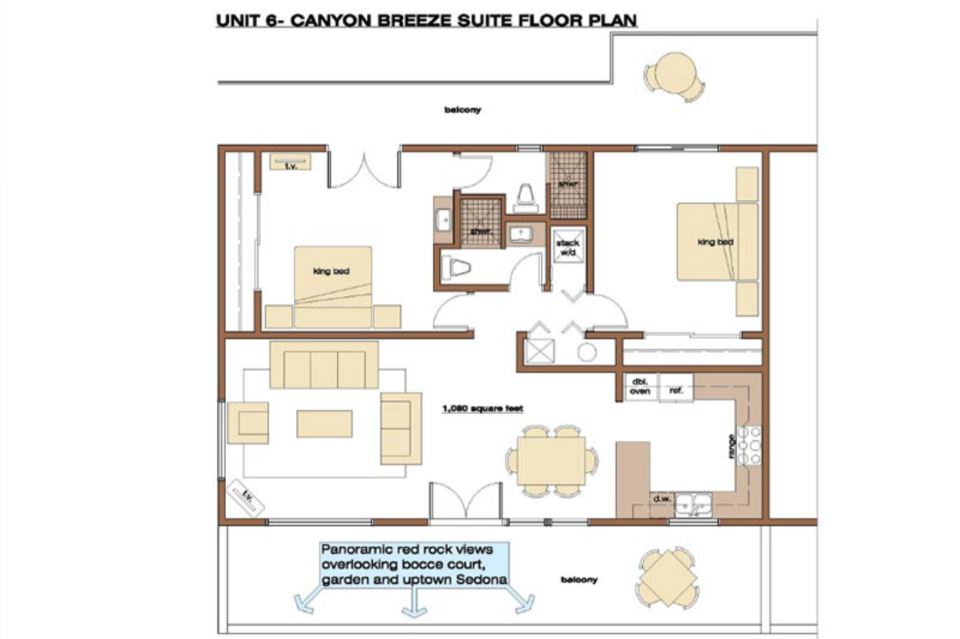 Canyon Breeze Suite 6
The Canyon Breeze suite is a modern top floor condo. Special due to a corner, end, location added panoramic windows invite the views of Sedona's famous Snoopy Rock formation inside.
Interior designers selected splash radiant colors for the art and furnishings throughout the interior. The result is a fresh, airy and cheerful space.
A private deck overlooks the Sedona protected forest land and the patios below. The chic master suite has a king size bed and is fitted in black & white with touches of red. The second bedroom has a king size bed and is draped in vibrant blues.
Venture outside, as the sumptuous digs are granted complimentary access to Marg's Trail, a moderate level hiking path, which leads to an array of the most scenic maze of interweaving Sedona hiking trails.